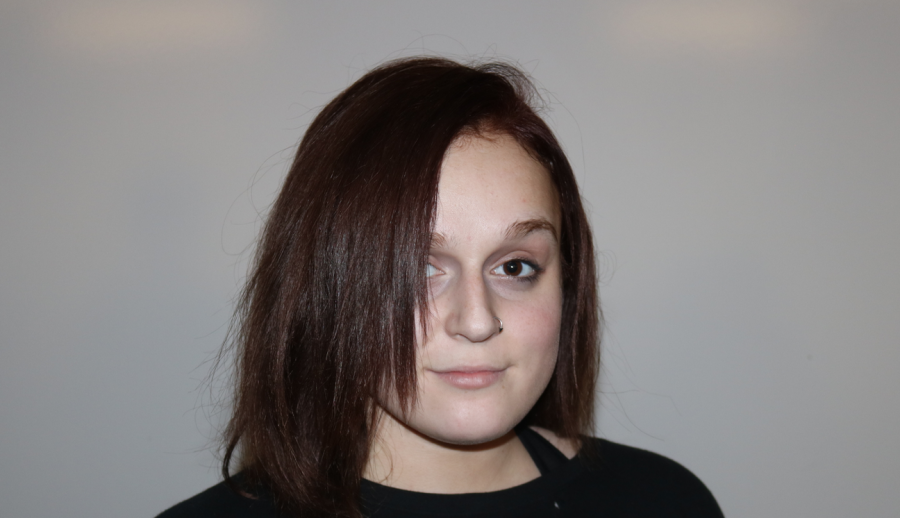 Sophomore Taliya James, staff writer of AHS journalism, joined journalism because she loves to write. James said, "The guidance counselor told me I'd be good at it." Something James looks forward to in journalism is advancement, success, and having people see her work. Her favorite thing about journalism is the open environment that it represents. Her favorite project was the 400-word story, of which she wrote about the ACES test. She really enjoyed speaking about a topic that many students were unfamiliar on.
James has been involved in the fall play, spring musical, and cheerleading. Outside of school, James loves to dance--she is currently a dancer at Villa Dance. She also plays the ukulele. Something people may not know about James is she has a pet gecko named Carl. Also, she tried get onto the TV show, "The Voice."
James said she wants to be remembered around Atlantic High School as "a friendly face." According to James, she doesn't participate in many school activities because she is "quiet." However, she wants people to know that if they needed someone to talk to, they could come to her.
Story by Dreyah Rutherford
Taliya James, Staff Writer
Sep 16, 2020

Fidget Toys in the Classroom

(Story)

Sep 11, 2020

Skipping Over Junior Year

(Story)

Sep 03, 2020

New Faces at AHS

(Story/Media)

Mar 11, 2020

Attacking the Track

(Story/Media)

Mar 10, 2020

The Arrow Points to Nationals

(Media)

Feb 26, 2020

Shooting Their Way to State

(Media)

Feb 10, 2020

Atlantic Basketball Falls to Denison-Schleswig

(Media)

Feb 07, 2020

Trojan Teams Go Even On the Road

(Media)

Feb 05, 2020

Taking Shots in Diagonal and Creston

(Media)

Jan 29, 2020

Lewis Central Hosts Swimming Invitational

(Media)

Jan 24, 2020

Basketball Teams Split Against Red Oak

(Media)

Jan 20, 2020

Creative Writing: From Berryhill to Bireline

(Story)

Jan 16, 2020

Trojans Sweep Cardinals

(Media)

Jan 14, 2020

Lewis Central Bests Atlantic

(Media)

Nov 15, 2019

Childhood Trauma and High School Students

(Story/Media)

Oct 07, 2019

Area Schools Come Together for College Fair

(Story)