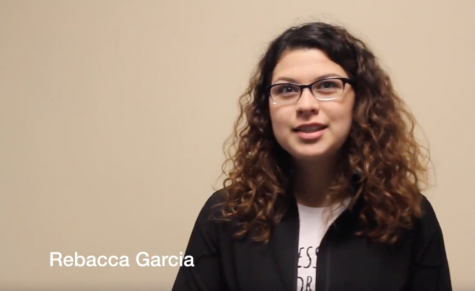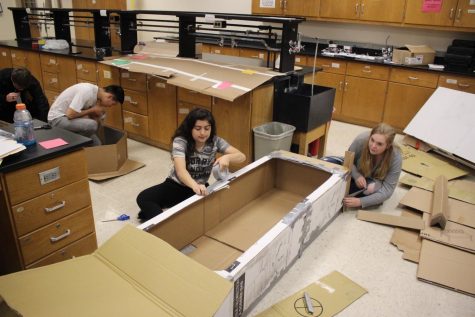 May 4, 2018 • No Comments
The annual physics boat races will be held on Friday, May 11. Science teacher Jedd Sherman organizes the building of the boats that his physics class will use to participate in a boat race across the pond at the Nishna G...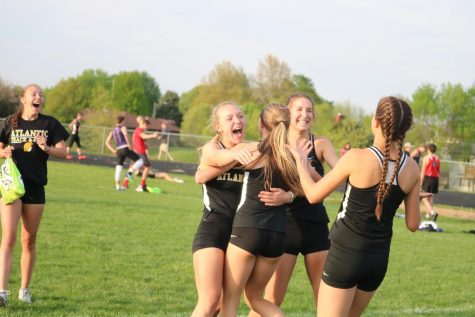 Dillon Sonntag and John McConkey
May 11, 2018 • No Comments
Runners to your marks. Get set. Go! Several events for the boys' and girls' track teams are on their way to the Blue Oval after a successful State qualifying meet held at home on Thursday, May 10. The boys qualified 11 diffe...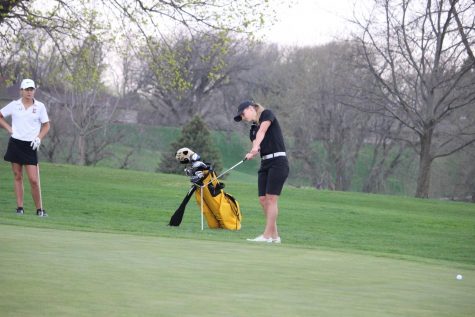 May 11, 2018 • No Comments
Coming back from a seventh-place finish in 2017, junior Alyssa Ginther took first at the Girls' Golf Hawkeye 10 Conference meet on Monday, May 7 in Shenandoah with a score of 79. She also made 1st Team All-Conference. Ginther...

Loading ...
Sarah Schorle
Javlin Junior Editor in Chief
Junior Javelin Editor-in-Chief takes a lot of work for Sarah Schorle. Her favorite aspect in journalism is being able to work independently, but also together to create "one big vision." A project...
Read all stories written by Sarah Schorle
Emily Schreiner
Editor
Emily Schreiner, 17, is an editor for the AHS Needle. Schreiner has worked on many projects, but she says her favorite one was "The Tree In The Middle Of The Road" video. She also said, "In general I ...
Read all stories written by Emily Schreiner
Hannah Alff
Photography Editor
Junior Hannah Alff is one of AHS Needle's photography editors. This is her second year participating in the journalism team. "My favorite aspect in Journalism is editing photographs." Alff said. Her ...
Read all stories written by Hannah Alff
Madison Fell
Journalism Production Student
Sophomore, Madison Fell is a first-year journalism student that is learning all the fundamentals of being a journalist. She is involved in many school activities such as student council, ahs fuel, Spanish...