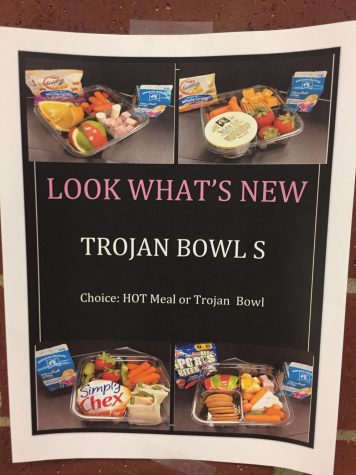 September 22, 2017 • No Comments
Atlantic High School has introduced new changes in the lunchroom, including the Trojan Bowls. Trojan Bowls are a new lunch option for grades K-12.   Food service director DeeAnn Schreiner said she saw a lot of students bring...

Shelby Pelzer, Lead Editor
September 8, 2017 • No Comments
Several Creston students are facing national media backlash after a photo of five males wearing white hoods while waving a confederate flag was posted on Twitter. Creston's principal, Bill Messerole, told the associated press...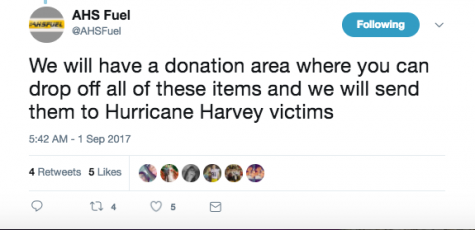 September 1, 2017 • No Comments
Tonight at Atlantic's home varsity football game AHS fuel is asking that people bring items to donate to the victims of Hurricane Harvey. The items include the following: gloves, plastic totes w/Lids, contractor trash bags,...
View All »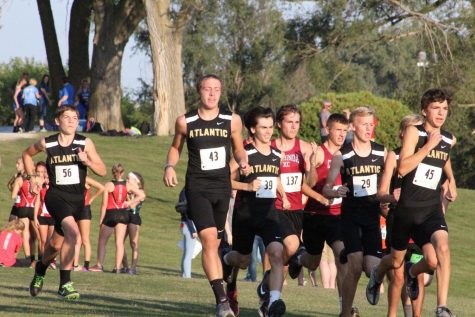 Alexis Handel, Editor
October 13, 2017 • No Comments
The Trojan Cross Country Invitational was held last Thursday. A total of 16 boys' teams and 18 girls' teams were in attendance. The meet was held at Atlantic High School instead of the Country Club due to rain. Condi...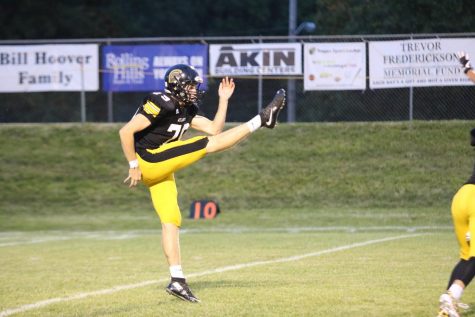 Noah Bruckner, Sports Editor
October 10, 2017 • No Comments
Last Friday, Oct. 5. The Atlantic Trojans football team hosted the ADM Tigers. Coming into the game the tigers were 1-5 with there only win coming against Ballard by forefit. Atlantic was 3-3 and 1-2 in the district before...
View All »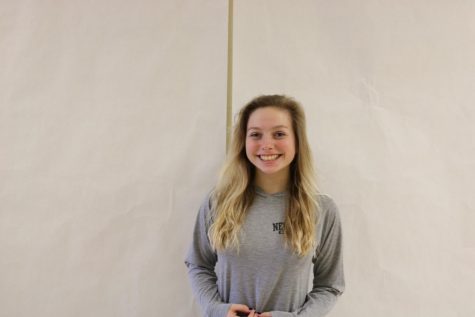 May 24, 2017
Trinity Zynda is largely involved in the drama department. Zynda, in her past (including the times not here in Atlantic), has been in IHSSA for four years, the fall play f...
May 24, 2017
D-one Yechem moved to Atlantic Iowa in August of 2013 from the island Chuuk. Yechem lives with his aunt, uncle, and sister. He has three brothers and three sisters, all of which...
May 24, 2017
Hannah Wright has three cats, Lyric and Dapple and Theo, and a toy pomeranian, Molly. Her favorite memory with her family was when she learned many different forms of poker w...
View All »
Polls

Loading ...

Shelby Pelzer, Lead Editor
September 14, 2017
Superintendent Steven Barber has shaken the school district in his first few months of working in Atlantic, becoming a visible presence across ACSD. Barber has attended numer...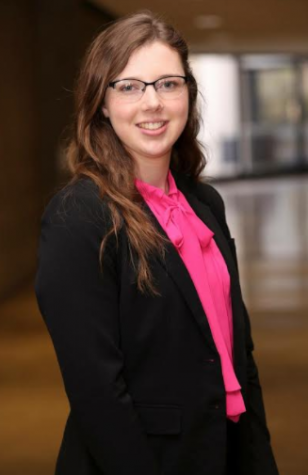 May 3, 2017
AHS junior Emily Saeugling attended the Iowa Youth Institute. After attending she wrote this piece, reflecting on her experience there, and what she learned. "Each April, students fro...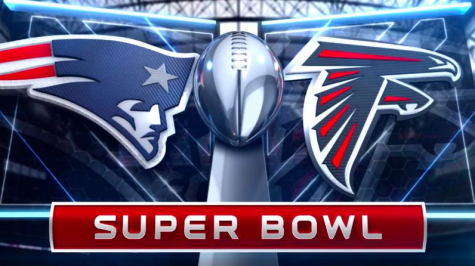 John McConkey and Chase McLaren
February 3, 2017
Super Bowl And then there were two. On January 22, the stage was set for Super Bowl 51. The New England Patriots beat the Pittsburgh Steelers 36-17, while the...
View All »
August 31, 2017 • No Comments
Bringing back an old tournament that will help students prepare for their upcoming speech/debate season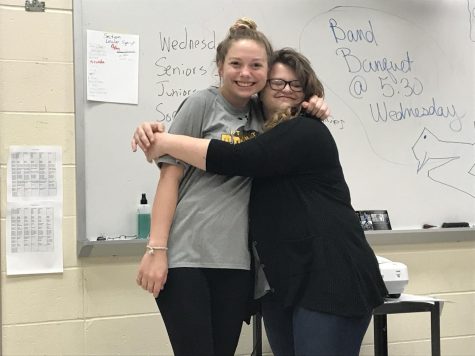 May 9, 2017 • No Comments
For the first time since 2009, two students will represent Atlantic at speech nationals.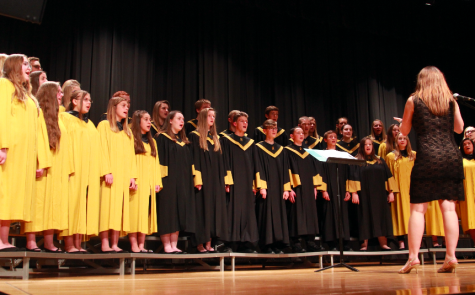 May 4, 2017 • No Comments
The AHS band and choirs will compete in the annual Large Group competition on Friday, April 5.
View All »
Staff Profile
Hannah Alff
Photography Editor
Junior Hannah Alff is one of AHS Needle's photography editors. This is her second year participating in the journalism team. "My favorite aspect in Journalism is editing photographs." Alff said. Her ...
Read all stories written by Hannah Alff
Alexis Handel
Lead Editor
You can find her hitting dingers for the Atlantic High School's softball team as one of the best hitters in the state. You can find her "chilling" with her dog Dixon or watching Netflix on her bed,...
Read all stories written by Alexis Handel
Sarah Schorle
Javlin Junior Editor in Chief
Junior Javelin Editor-in-Chief takes a lot of work for Sarah Schorle. Her favorite aspect in journalism is being able to work independently, but also together to create "one big vision." A project...
Read all stories written by Sarah Schorle
Noah Bruckner
Lead AHS Needle editor
Senior Noah Bruckner is the sports editor for AHS Needle in the journalism department this year. This means he has to "make sure all stories regarding sports are up and on the site." Bruckner's fa...