Meet Boyce and Jason
April is autism awareness month. Autism spectrum disorders affect one in every 44 children in the US.
Autism, or autism spectrum disorder, is characterized by a broad range of challenges with social skills, repetitive behaviors, speech, and nonverbal communication, affecting one in every 44 children in the United States. Autism is a spectrum disorder, so every person faced with it is different. Each person has their own strengths and challenges. Some people can require constant, daily support while others may live almost completely independently.
Para-educator Stacy Van Aernam's son, Boyce, was diagnosed with autism when he was two years old. "He's the kindest, sweetest soul I have ever encountered. He makes us laugh because he genuinely understands things how we say it," Van Aernam said. Boyce has brought so much joy into the lives of his loved ones and continues to do so.
"The difficult part about autism is that it's hard to understand and figure out what triggers them and how to calm them. No kid is the same. As a parent, you are left to figure those things out on your own, " she said. 
"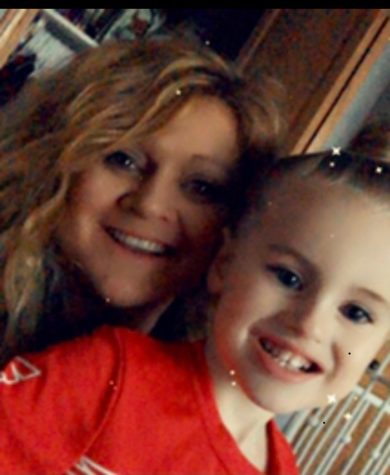 I shouldn't have to look at you and tell you my kid has autism, but sometimes judgment and criticism is so hard that I want to scream that my kid has autism and that is okay
— Stacy Van Aernam
Boyce is faced with challenges with his emotions and getting off of a routine. Van Aernam expressed that taking him to public places can be a challenge. She said, "Some think it is our parenting skills that make him act the way he does. As his mother, it makes me sad because they say things like 'I'm sorry' but I don't want them to be sorry. He's perfect. He's sweet and loving. Everyone has challenging and off days that don't make it any different. I shouldn't have to look at you and tell you my kid has autism, but sometimes judgment and criticism is so hard that I want to scream that my kid has autism and that is okay." 
Boyce is attending preschool at the Atlantic Early Learning Center. His teacher, Micaela Myers, is one of the biggest influences in his life. Van Aernam said, "They are the ones that have taught Boyce a lot of his skills and passed them down to us. It has made our life so much easier. He's a runner and they taught him what stop was. He opened up so much and came out of his shell. They are like his second mamas." 
Myers said, "Boyce brings straight happiness and joy and he has blossomed so much. He's come so far in the two years he's been here and can always bring smiles to our faces for sure." Boyce runs on visual and specific schedules during his school days. He understands and has memorized his schedules from the past two years he has been in school. "Boyce has taught me patience and compassion. He doesn't love when I am sad. He taught us that with enough time and support a child can bloom."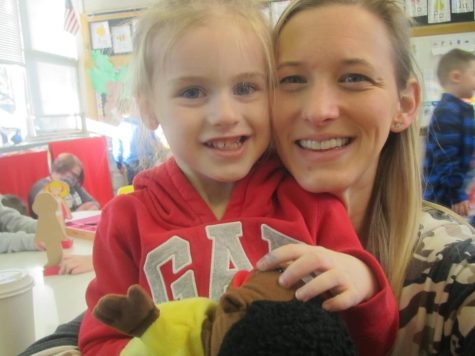 The other students in Boyce's class love being friends with him. "They are all so welcoming, they love their Boyce. He knows everything. I used to send students to play with him and now he takes other students to show them around."
Boyce's oldest sister, Brittaney Elliot, wrote a children's book about autism for his class. It is called "I Am Me." The book made it easier for the students to understand that being different is okay and that Boyce is just like everyone else.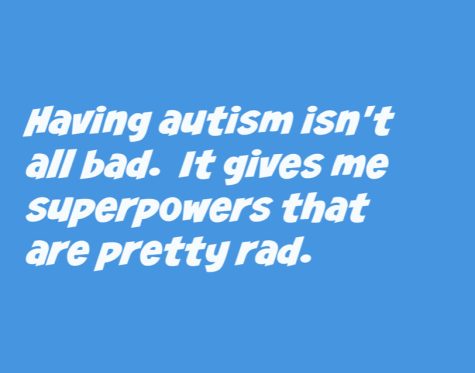 There are other staff members in the district that have loved ones with autism. Guidance office secretary Gina Honke's son, Jason, was diagnosed with autism at three years old. He is now 27 and is nonverbal. Jason enjoys classical Disney and Thomas the Tank Engine. Honke said, "I know those things may seem childish, but his cognitive abilities are probably not above a five-year-old. He's six foot three and 230 pounds. I have a gentle giant." If you were to look at Jason, it would take you roughly "three minutes to realize he was different, and then another three or four minutes to realize what he has," she said. 
A challenge for Honke was learning Jason's non-verbal communication skills. She said, "As he grows, his needs grow but his communication doesn't. You overcome it by a lot of trial and error." Learning his nonverbal communication took time and patience as Jason gained more communication with age. When he was younger, he didn't have the ability to communicate his needs and would cry. Now, he is able to communicate by showing his mother what he needs. 
"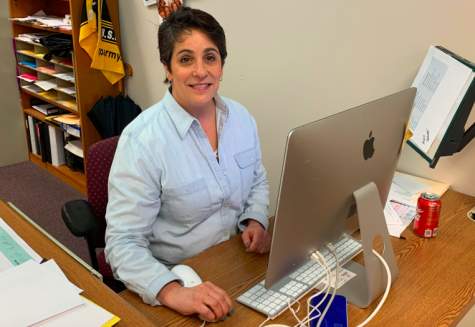 I don't think I would be able to do this job or be as empathetic or as tolerant if I didn't have Jason.
— Gina Honke
Parenting a child with autism creates strength and perseverance. Van Aernam said, "I think it made me a better parent to have Boyce because it makes me let my kids know you don't have to just have one or two friends. Be friends with everybody. It's okay to be different. Not everyone is the same."
Honke said, "I don't think I would be able to do this job or be as empathetic or as tolerant if I didn't have Jason. He has made me a better person and has made us a better family unit. He brings out the best in us."