The Future of Trojan Basketball
Freshman players work hard, looking forward to the future of Trojan basketball.
While students and spectators enjoy watching athletes play varsity, they might not typically think about the future of the team. The freshman class comes into the high school hoping to live up to the lasting legacy the varsity Trojan basketball team will leave behind when they graduate. Their first year in high school may be tough, but with the guidance of the upperclassman, they learn to be the best players they can. Through training and teamwork, they hope to live up to and be better than those before them. 
Freshman player Jaice Larson loves basketball because it "gets him out of the real world" while allowing him to engage with the school community. Larson strives to not only better himself but also contribute to the growth of the team as a whole. He believes that the team has grown a lot over the past few years and knows they will continue to grow. "It stresses me out a little because of the competition but I'm ready to practice more to get to that level," Larson said. Larson plans to continue working hard on the team for the rest of high school.
"
It stresses me out a little because of the competition but I'm ready to practice more to get to that level"
— Jaice Larson
Freshman Nolan Waters, also on the basketball team, grew up playing basketball. He feels that he has the potential to grow and become a great player for the team. He hopes to eventually play varsity, and be apart of a team that makes it to state in the next four years. 
 Freshman Callee Pellett was pushed into playing basketball by other people in her life. Although she enjoys the sport, it causes her a little bit of stress. "It causes me stress because of the coaches. I am afraid if I don't do something right I will be benched or have to run," Pellet said. Still, she also looks forward to continuing playing and improving her skills throughout high school.
About the Writer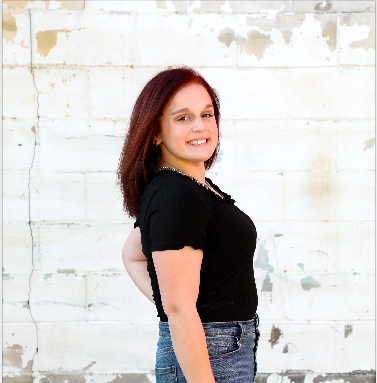 Taliya James, AHS Needle Editor
Taliya James is a junior at Atlantic High School. She is a member of the AHSneedle.com journalism team. James writes stories, completes interviews, does...