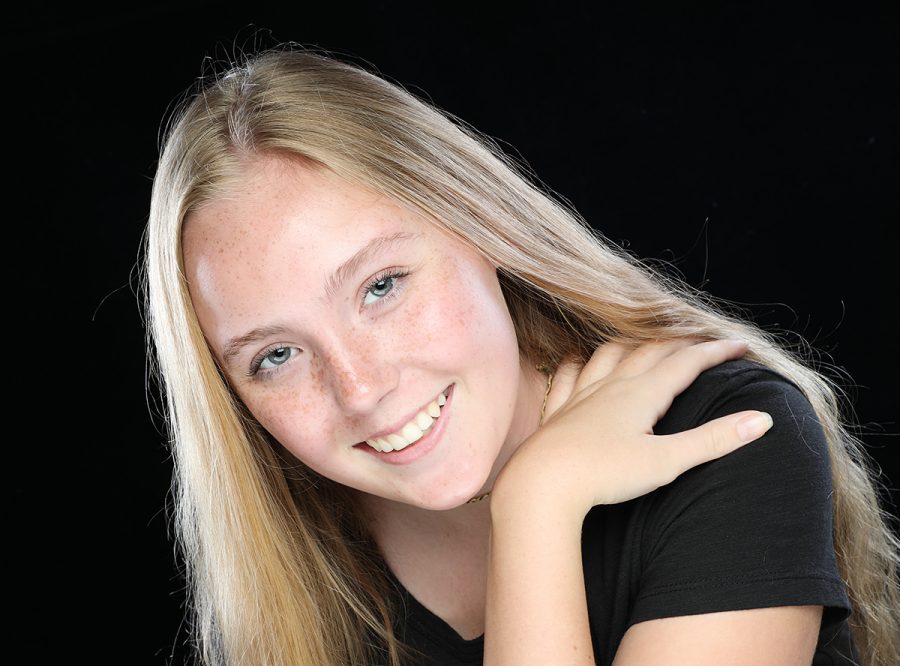 Alyssa (Aly) Brockob, is a lead editor and author for AHS Needle. Brockob, along with Dani Mathisen, is in charge of the Senior Spotlight Magazine. They both write around 20 stories for the Senior Spotlight and figure out designs. Brockob has enjoyed her previous years in journalism. "She (Ms. Berryhill) has
couches, couches are nice… it's nice, there is a lot of freedom to it basically on your own schedule,"
Brockob states. Brockob's ideas for her future change frequently but she aspires to become a writer and travel. She writes short stories and poetry in her free time, even entering, and winning, a few contests. Brockob also plays string bass and electric bass. Her friends would describe her as creative, a good listener and empathetic. Some pieces Brockob has enjoyed writing for the Needle include,
AHS Takes on Climate Change
and many senior profiles. Brockob's goals are to make a lot of changes to the Senior Magazine to make it the best looking AHS has had so far. Brockob is proud of the journalism department for its bravery to ask controversial questions to put out more difficult stories.
Story by Brynna Kern
Alyssa Brockob, AHS Needle Editor
Apr 30, 2020

Different Perspectives: Freshman vs. Senior

(Story)

Mar 05, 2020

Dancing the Days Away

(Story)

Jan 14, 2020

Different Teachers, Different Styles

(Story)

Oct 30, 2019

To Treat or Not to Treat

(Story)

Oct 14, 2019
Sep 30, 2019

AHS Takes On Climate Change

(Story)

Sep 26, 2019

The Love and Hate of ASMR

(Story)

Sep 26, 2019

All the Good Chemistry Jokes Argon

(Media)

Sep 04, 2019

New Teachers Galore At AHS

(Story)

Dec 17, 2018

Sophomore Class Prepares for the Future

(Story)

Nov 29, 2018

What Students Need to Know About Speech

(Story)

Nov 26, 2018

Kurt Meyer Presents Pulitzer Prize Information

(Story)

Nov 19, 2018

AHS Attends Annual Thespian Festival

(Story)

Nov 06, 2018

Possible New Opportunities for AHS Students

(Story)

Oct 19, 2018

Meet an Aspiring Writer: Shayla Luke

(Story)

Oct 05, 2018

Five Weeks Until Show — AHS Prepares For Fall Play

(Story)

Sep 11, 2018

AHS Welcomes New Teachers

(Story)

May 07, 2018

Getting to Know the Class of 2018: Kalob Flory

(Story)

May 07, 2018

Getting to Know the Class of 2018: Zachary Butler

(Story)

Mar 02, 2018

Trojan Diner Serves Up Success Among Teachers and Community Members

(Story)

Feb 21, 2018

Writers Unite with New Club at AHS

(Story)

Feb 13, 2018

NEWS BRIEF: Win-a-Heart Competition to be Held Wednesday

(Story)

Feb 02, 2018
Jan 26, 2018

NEWS BRIEF – McKay Addresses School Violence

(Story)