What Students Need to Know About Speech
The 2018-19 speech season will begin December.
With the fall play over with and musical yet to begin, it seems as if Atlantic High School's theatre/performing arts opportunities have been diminished. But, all is not what it seems, as even though play and musical are not the current focus, the 2018-19 speech season is about to commence. Speech, the club seen hand-in-hand with debate, is offered to all students at AHS. Students are permitted to choose events they would like to compete in, including humorous and dramatic interpretation, musical theatre, monologue reading, extemporaneous and spontaneous speaking and many more. With months to prepare pieces for numerous competitions, those involved have much opportunity to expand their skills as a speaker, actor and performer.
The first competition offered is January 19th, and speech advisors Alex Bales and Trisha Niceswanger are eager to begin and continue coaching interested students. Niceswanger has been a speech advisor for all seven years of her teaching career, and enjoys seeing kids "come out of their shells." As an advisor, her jobs range from coaching students, attending competitions, holding and monitoring practices and giving constructive feedback. She expects this year to be productive and exciting, as students are performing new events like the one-act play. She is not alone in this thought, as Bales has predicted almost thirty students to compete this year.
Sophomore Olivia Engler was involved in speech last year and plans to continue with involvement through her high school career. She enjoys the multiple skills a person can learn and further mold through being in speech, including memorization, becoming more comfortable with public speaking and developing into a more proficient researcher. Engler competes in the categories of extemporaneous speaking, spontaneous speaking and musical theater. Her favorite memory was competing at state in an individual event, and she suggests all students try the club but advises them not to get discouraged if their event doesn't go as well as planned. "It's a process, it takes a lot of practice to be good and you have to stick with it," Engler said.
Speech has opportunities for everyone, whether the interest lies in public speaking, dramatic reading, acting or poetry. By further enhancing public speaking skills, students involved can become accustomed to real-life situations that involve communication.
Those interested in preparing a piece for competition to meet new people, better their speaking skills or just to have fun, can contact advisors Bales and Niceswanger.
About the Writer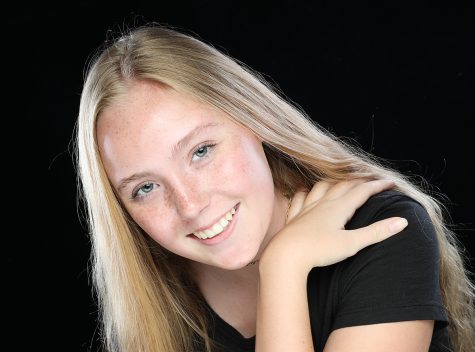 Alyssa Brockob, AHS Needle Editor
Alyssa (Aly) Brockob, is a lead editor and author for AHS Needle. Brockob, along with Dani Mathisen, is in charge of the Senior Spotlight Magazine. They...