Five Weeks Until Show — AHS Prepares For Fall Play
The play will be performed on Friday, Nov. 2 and Saturday, Nov. 3.
As September comes to a close, students at AHS have begun preparation for the fall play–the annual production offered to all kids at the high school. Directed by English teacher Alex Bales, this year's performance is titled "Almost, Maine." This play has been long sought after by Bales, and he said, "I've enjoyed [the play] since high school." Students are just as excited about the production, as it has attracted returning and new performers, all of which are given some sort of role. Avery Andersen, a fall play veteran, has been involved in theatre productions all four years of high school. He describes the production as "a montage of different events that all take place at the same time in the same place, just seen from different angles." Though the performance may be a bit different than those prior, it is expected to bring in a good sized audience because it is comedic, romantic, and "a bit magical."
Though some students may be hesitant to try something like this, junior McKayla Weppler was all but that. Weppler has been involved in four high school productions so far, including the school musicals. Weppler said she auditioned for the play this year because she "loves performing." She also enjoys making the audience believe her character on stage to be who she is in real life. Weppler encourages people to watch the play as it is a chance to see different perspectives on life.
Not only do kids have a chance to act on stage; they can also choose to be a part of the crew. The crew is made up of many different areas, including sound, lights, makeup and costume. Crew member Grace Clay chose this role because it is ''fun and you get to be around new people." The crew has the chance to work on the play's set and turn old props into things that can be used for the production.
One thing all cast members new or old agree about the play is the great atmosphere and opportunities to make long-lasting friendships. Sophomore Reagan Watson said the play is full of "very nice people who accept everyone for who they are." Between the exciting atmosphere, creative cast and diverse production, it is highly encouraged for students at Atlantic High School to be part of the audience and support their peers in this dramatic adventure.
About the Writer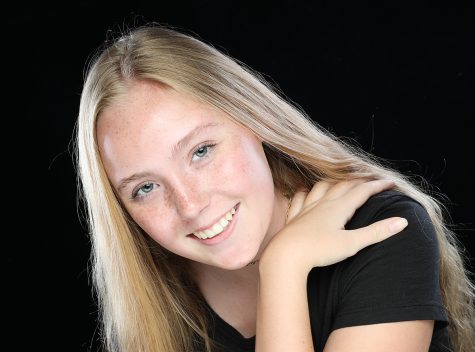 Alyssa Brockob, AHS Needle Editor
Alyssa (Aly) Brockob, is a lead editor and author for AHS Needle. Brockob, along with Dani Mathisen, is in charge of the Senior Spotlight Magazine. They...