Sophomore Class Prepares for the Future
A career unit has been implemented into the sophomore English curriculum for multiple years.
Students at AHS frequently spend their time involved in the wide range of activities offered, whether it be playing on a sports team or singing in a choir. However, the sophomore class has been learning about another commitment many students have also taken on. Current English teacher Randall Simpson has held to the tradition of adding a career unit into his syllabus, which was previously implemented by former English teacher Rachelle Lipp. This unit, mirroring Lipp's in many ways, is designed to prepare students in the fields of communication, proper resume structure and other skills needed in their near future.
Along with School-To-Work members Jo Ann Runyan and Brigham Hoegh, Simpson gave students the task to create a resume that displayed their skill set, academic achievements and prior work experience. They were also taught the proper way to act and respond during a job interview and how to construct a well-rounded cover letter. After completing the required curriculum, students filled out a form with their job interests. This form was then looked over by both Simpson and Runyan, who took the information to set up mock interviews for all those involved.
Dazia Sorensen, a student who completed the unit, describes it as "uncomplicated, but helpful." She said, "It's a good way to introduce students into the adult world. Some people walk into an interview totally unprepared, but this shows you how to do it the best way." Sorensen chose medical examination and forensic science as a career she would like to pursue. Though she was not able to be interviewed by someone of that exact profession, she was given the opportunity to leave the school and have her interview conducted at the hospital by an employee. As she already has job experience and has been an interviewee prior, Sorenson was very well prepared for the account. "I think I did a good job and felt like I got the job," she said.
Though the interviews were practice and conducted for the purpose of preparing students for the future rather than actually receiving a job, Simpson brought forth a new aspect into the unit. One student from each class period whose interview is dubbed the best will be awarded a fifty dollar gift card provided by Randy Watts, the CEO of Camblin Plumbing and Heating. Students will be evaluated on preparation, performance and professionalism. Winners are yet to be announced but will be out following the completion of the interviews.
About the Writer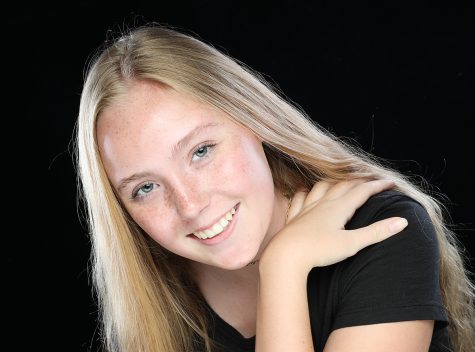 Alyssa Brockob, AHS Needle Editor
Alyssa (Aly) Brockob, is a lead editor and author for AHS Needle. Brockob, along with Dani Mathisen, is in charge of the Senior Spotlight Magazine. They...