Trojan Diner Serves Up Success Among Teachers and Community Members
Staff and community members can enjoy unique food prepared by culinary students during Trojan Diner.
Hang on for a minute...we're trying to find some more stories you might like.
For 15 years, AHS students have been serving up great times and great food through the Trojan Diner. The restaurant-like experience has been something to look forward to for both involved students as well as teachers and other community members who attend.
FCS teacher Meryl Hopper-Henningsen, the adviser for the Diner, brought this opportunity to AHS in 2003 after having a similar activity at a school she previously taught at.
Students in the first semester Foods 2 class plan the menu for the first four Trojan Diners, while students in the second semester International Cuisine class choose items for the next four. Menus during the first semester are usually "American-style food," as Hopper-Henningsen describes it, while second semester has items from around the globe.
While choosing recipes to prepare, students are split into four groups. Each group gets a specific date to plan for. The group whose turn it is selects which country they would like to make a meal from and which individual recipes they would like to use. The students also send out a form to the teachers in order to see which recipes interest them.
After the menu is planned and laid out, students in the class do a trial run to see if the meal is reasonably obtainable. They determine if the food can be made with the equipment that is available in the high school's kitchens, check the ingredients' color and texture, find out how much time they need to allow for, and formulate the number of servings needed for each menu item. "If something doesn't work, they pick something else," Hopper-Henningsen said.
The week leading up to the Trojan Diner is considered "crunch week." On Monday, the head chefs go grocery shopping for all of the ingredients needed for the meal. Others stay behind to fold napkins, make centerpieces and prepare a strategy for the rest of the week. On Tuesday, Wednesday and Thursday, ingredients are measured out and recipes are looked over once again. After school on Thursday, the food is placed into the oven to cook so it can be warmed up on Friday: the day of the Diner. During this day, students come in and put on chair covers, tablecloths and prepare the last of the food.
There are many different roles students can play in the Trojan Diner. Some, like junior Josh Smith, serve as a head chef and lead the other students in the class. Others, like freshman Jenna Pelzer, are members of the waitstaff who bring guests their meals at certain times. There is also the choice to act as a hostess, who greets the guests, or a chef, who spends the entirety of their time in the kitchen, always assembling the next course.
Trojan Diner is "like running our own restaurant," as Pelzer puts it. Trojan Diner usually draws anywhere from 40 to 70 people, giving the students involved some experience cooking in large quantities.
The theme for the past Trojan Diner was food based on German culture. The menu included cheese spaetzle, chicken schnitzel, a pumpernickel roll, German chocolate cake and cold brew coffee. History teacher Trace Petersen said he enjoyed the menu very much. "Thank God they rationed me," he said. English teacher Emma Bireline's favorite aspect of the last meal was the iced coffee. "It was just unique, and I love coffee. They are always surprising us with something new and fun," she said.
Besides the ever-changing and well-liked menu, teachers, parents and community members love the lesson Trojan Diner teaches. "I think it is so special that our kids can put together such a professional environment and meal in such a short amount of time. I love to see the talent and passion they have for it," Bireline said. The students also agree that being involved in both Trojan Diner as well as a foods class has taught them very important life skills. Smith said these skills carry over for him into his home life when he helps his parents cook. "We learn terms and what they actually are. At home, my parents use words like 'dice' and they don't really mean 'dice."'
The last Trojan Diner was a success in Hopper-Henningsen's book. She said the students were always working on something without being asked whether it was cleaning dishes, plating the next course or cleanup. "They had the insight and they just started. They helped others. That to me was awesome because initiative is such a great quality to have," she said. Junior Brandon Woodard agreed the Diner was a success and said, "We got preparation done early."
For the next Trojan Diner, the team plans to prepare a meal from Japan. Though the menu hasn't been finalized yet, there is a possibility of sushi making an appearance. The date is set for Thurs., March 15.

About the Writers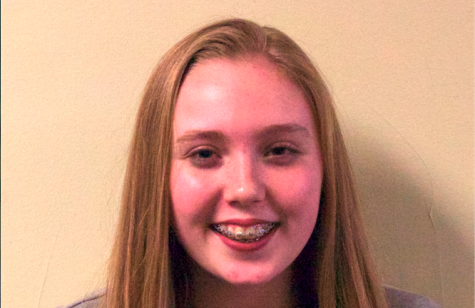 Alyssa Brockob, Journalism Production Student
Alyssa Brockob, a member of the AHS journalism team, is an active participant in events in and out of school. She enjoys Show choir, speech, the AHS fall play, the AHS musical, girl scouts, 4H, and youth council. Brockob has four sisters and one brother. Brockob's favorite thing to do during her free time is...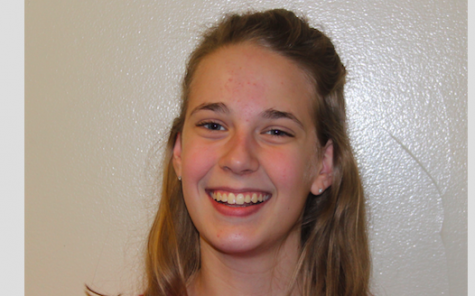 Hana Holtz, Journalism Production Student
Sophomore Hana Holtz is an AHS journalism member who hopes to be a part of the Eye of the Needle team in the future. Holtz is employed at KJAN, where she presents the news, sports, obituaries, weather, as well as DJing. Besides being a multimedia journalist, Holtz is also involved in tennis, the spring musical,...