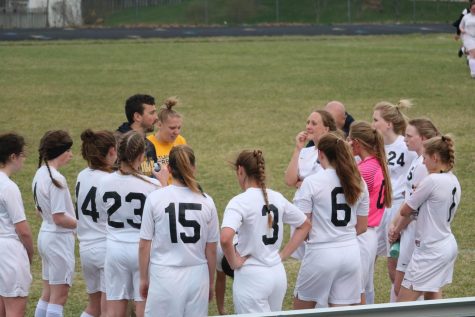 May 2, 2018

Filed under Activities, Boys' Soccer, Girls' Soccer, Showcase, Sports, Sports Showcase
With iffy weather in the forecast, the boys' soccer team kicked off the AHSTW double-header at 4:30 p.m. yesterday, May 1. The game ended in a loss of 2-1, with senior Brady Dickerson scoring Atlantic's only goal in the first half. AHSTW had no goals until the second half. Senior Night followed the...
April 30, 2018

Filed under Activities, Boys' Soccer, Showcase, Sports, Sports Showcase
In a defensive game against Harlan, the Trojans kept the Cyclones at 0-0 at halftime. They held their ground until minute 60 of the game, giving up the first of three goals. At minutes 72 and 78, the Cyclones scored again, ending the game 3-0. Head coach Justin Williams said, "Around minute 20 of...