Double-Header vs AHSTW Called Short Due to Weather
Lightning strikes caused the girls' soccer game against the opposing AHSTW Lady Vikings to be postponed to a later date. The boys were able to complete their game, which was played first.
Hang on for a minute...we're trying to find some more stories you might like.
With iffy weather in the forecast, the boys' soccer team kicked off the AHSTW double-header at 4:30 p.m. yesterday, May 1. The game ended in a loss of 2-1, with senior Brady Dickerson scoring Atlantic's only goal in the first half. AHSTW had no goals until the second half.
Senior Night followed the boys' game, recognizing members of soccer, tennis and golf and their parents. The girls' game started quickly after in an attempt to beat the weather. However, the game was not played long before lightning struck and a 30-minute delay was called. More lightning occurred after, causing the game to be postponed to a later date. The game will start how it ended, with the score at 2-0 and 17 minutes left in the first half.
The Lady Vikings scored their first goal of the game in minute 31 and shortly after they were given a Penalty Kick (PK) for a foul in the goalie box. Number 11, Jordyn Holtz, took the shot and slipped it past the Trojan's goalie, sophomore Corri Pelzer.

About the Writers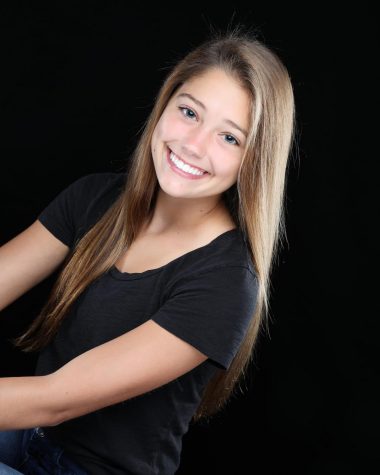 Ashley Wendt, Lead Editor
Journalism is a family affair for the Wendts, as Ashley Wendt's siblings got her involved in Journalism. Her brother Trevor was the first to join and he was the producer of Eye of the Needle during the 2017-18 school year. Wendt's twin sister Erin was the next to join during her sophomore year. Wendt is one of the lead editors of AHSneedle, so her job is to assign stories to the reporters and edit the stories they write. Her favorite part of journalism is "seeing the finished products" and what others can do. Her most memorable moment in journalism is when she went to a summer camp at Drake University, where she attended a web design class that she thought was "super helpful." In her free time, Wendt enjoys going on walks with her family and riding her horses. She is also out for cross country, starting her running career in seventh grade. She said she joined because her mom ran and she "wanted to be just like her."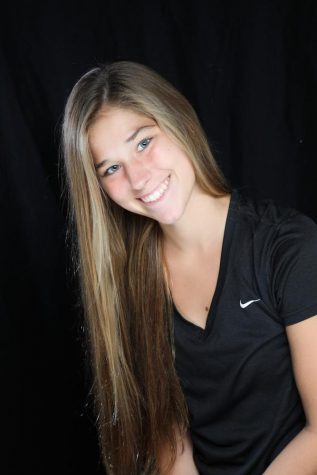 Erin Wendt, Business Manager/Editor
Junior Erin Wendt is one of the two business managers for the AHS journalism department. She also occasionally writes stories for AHSneedle, and her favorite stories are the "Getting to Know the Class of 2017" articles. Wendt said she loves the "independence" of journalism and being able to choose what you do, like broadcasting or yearbook, as well as what she wants to write about. Her favorite memory in journalism so far has been participating in the Media Now camp at Drake University this past summer, where she learned a lot about writing stories as well as meeting many new people.
Wendt has been involved in cross country and soccer so far in high school and has joined FFA this year. Wendt enjoys the "atmosphere during cross country" and how everyone can relate to each other, because no matter if you're JV or varsity, "everyone is giving their best effort." Wendt's favorite thing about soccer is the overall attitude of the team. She said, "Even though we don't have winning seasons, we still make the most out of it and have fun." She is also is looking forward to making some memorable moments in her first year of FFA.
Wendt says her twin sister Ashley knows her best, and she enjoys "chilling on the couch" on her phone, or riding horses with her mom and sister. If her friends had to describe her, they would probably say that she's good at making cookies and the "mom' of the group. They might also say she's quiet because she said she doesn't "talk a lot when we're hanging out in groups."
Wendt would describe herself as quiet and nice, but her sister might disagree with that at times. She also says that she goes to her room for a calming place because "I can be alone." Something that she would never change about herself is her personality.
Profile written by: Ashley Wendt