Basketball Kicks Off Winter Sports
A double-header in Creston consumed the Trojan's Tuesday night.
The Trojans kicked off winter sports with a boys and girls basketball game hosted in Creston on Tuesday, Dec. 1. The boys beat the Panthers 62-36, while the girls fell just short with a score of 67-65. 
Boys basketball coach Jeff Ebling said he felt that they played very consistently on both ends of the floor for the first game of the season. "On the offensive end, we were aggressive against Creston's 2-3 zone, rebounded really well, and got some nice second chance opportunities. On the defensive end, we defended the dribble really well and did not give them very many easy paths to the basket," Ebling said.
"
We defended the dribble really well and did not give them very many easy paths to the basket."
— Jeff Ebling
Ebling felt a big factor that contributed to the win was the rebounding throughout the game. The coaches are currently focused on the game this upcoming Friday against Glenwood. They hold high hopes for the rest of the season. "One game at a time and perform the best we can," Ebling said. 
"Overall, I'm really happy with how our team played," girls basketball coach Dan Vargason said. He said that the team played hard, but he noticed a few too many turnovers. He felt that the "first game jitters" were a contributing factor and knows that the Trojans can clean up their mistakes.
Vargason feels there were multiple big plays throughout the game that kept the Panthers on their feet. He hopes to improve on taking care of the ball for future games throughout the season. "If we keep improving each day, we are going to be a tough team to beat," Vargason said. The team is grateful for a chance to play this year with the pandemic, and they are going to take advantage of the time they have together.
About the Contributor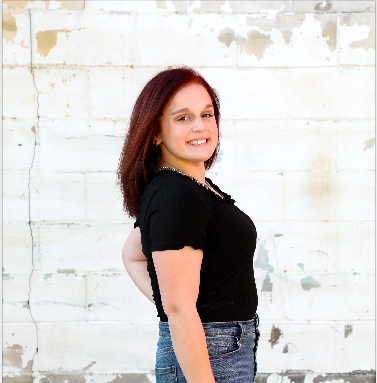 Taliya James, AHS Needle Editor
Taliya James is a junior at Atlantic High School. She is a member of the AHSneedle.com journalism team. James writes stories, completes interviews, does...