AHS Journalism Travels to Ames
Hang on for a minute...we're trying to find some more stories you might like.
The AHS Journalism Department was given the opportunity to attend the Innovation and Leadership in Media conference held in Ames, Iowa at Iowa State University (ISU) on Wednesday, April 4. Students were able to look for new ideas to improve the journalism program and discover new techniques from the perspective of a journalist in the real world, not just inside the doors of AHS.
Three colleges are part of this Media Conference: ISU, Simpson College and Drake University. Each year, the conference is rotated between the colleges. This was the third year the conference has been held, and there are plans to continue. During this seminar, students are encouraged to become more involved and learn about the ways of sharing news with the world using new and different approaches. The ways of being a journalist are changing as technology advances and this event helps teach future journalists how to adapt to the upcoming changes in the world.
This past conference had speakers from Drake University and ISU, along with newspaper employees and editors who spoke about different ways to distribute news and how the media operates. They also shared tips on how to make sure there is diversity within stories and how to handle tough situations, a task that can be difficult for journalists at times.
Last year, over 100 students attended the conference but the number varies year to year. Registration for this event was $16 per student, and transportation was paid for by the School-to-Work committee. The proceeds from these fees go toward funding the future conferences. "It helps us for next year so we can keep going and going for the following years," said Erica Wipperling, Program and Membership Coordinator for the Iowa Newspaper Association.
"
We discuss ways to strengthen the connections between high school, college and professional journalism in Iowa!"
— Allison Berryhill
As students arrived at the event, there was breakfast available during registration. Following, there were speaker introductions and the beginning of the first of three sessions, each lasting about 45 minutes. Two classes were available during each session, and students were allowed to choose which one they would like to attend. As the third session wrapped up, students were allowed eat lunch on campus. While students ate, advisors attended a lunch session with representatives from Drake, Simpson and ISU, along with leaders of the Iowa Newspaper Association. Allison Berryhill, advisor of AHS journalism department, said, "We discuss ways to strengthen the connections between high school, college and professional journalism in Iowa!"
After lunch, the award ceremony was held to acknowledge leadership, innovation, press association and the journalist of the year awards. The conference ended with closing statements from speakers.

About the Writers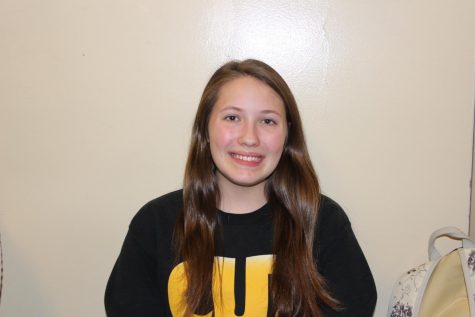 Madison Fell, Journalism Production Student
Sophomore, Madison Fell is a first-year journalism student that is learning all the fundamentals of being a journalist. She is involved in many school...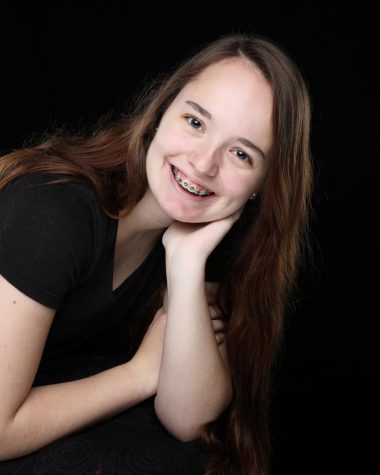 Kylie Neal, Editor
Kylie Neal's favorite part about journalism is taking pictures and playing a role in creating the yearbook.  Last summer, Neal attended journalism camp...