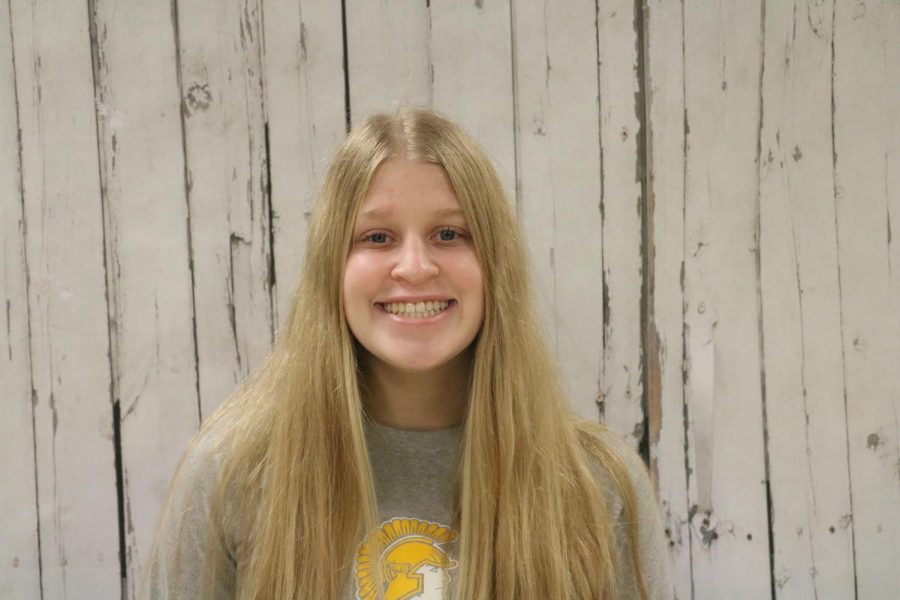 Edria Brummer is a staff writer for AHS Needle. Throughout high school she has been involved in cross country, Chamber choir, Premier show choir, musical, dance team, AHS Fuel, Student Council, soccer, band, and managing girls basketball. In Brummer's free time you can catch her hanging out with friends, volunteering in the community and participating in the fine arts. 
Brummer has two siblings, Evan and Ella, and is the daughter of Matthew and Hilary Brummer. She is most known for her involvement in sports along with extra curricular activities. 
In journalism, Brummer is "most proud of my opinion piece and senior stories because they are more of my better stories that I enjoyed writing." 
A fact most people might not know about her is that she enjoys skiing.  "I love to just hit the slopes in Colorado and carve up the snow."  
Brummer thinks others would describe her as down to earth and a genuine friend that is always there for anyone. She hopes to study elementary education at University of Northern Iowa.  "It's a job needed in society and if I can stand children, why not?"  
Brummer enjoys being around young children, which she has found out through babysitting, volunteering at her local church and working at a daycare. She enjoys being able to help others and make a difference in the world.
Story by McKenna Nelson
Edria Brummer, Staff Writer
Jan 06, 2021

What Atlantic Restaurant Are You?

(Story)

Nov 13, 2020

100-Word Rants: 2020

(Story)

Sep 30, 2020

The Controversy Surrounding Coronation

(Story)