Writing Lines with Bireline
English teacher Emma Bireline has been a writer for the majority of her life.
Emma Bireline's parents have always encouraged her to write. They would bestow upon her a "lot of journals and different types of writing books" to fuel her mind. Her love for writing never diminished. Now, Bireline is an English teacher that has taken up extra writing on the side. Writing a weekly column for the Atlantic News Telegraph, she works on spreading school news to a wider audience.  
Originally, Bireline was a part of the Public Outreach Committee for AHS. Led by principal Heather McKay, they devised a plan to "reach the public with news about the school." This plan required confirmation from Atlantic News Telegraph Editor Jeff Lundquist, before they could continue. After being graciously granted a column in the paper, Bireline got to writing.
Meanwhile, after seeing a few of her columns, the Cass County Memorial Hospital approached and asked if she could do some writing for them as well. Accepting the task, Bireline began to freelance for them on the side. Her struggles to balance life as a full-time teacher while writing for two separate facilities has given her a newfound respect towards journalism. 
"
I really like getting to know people's stories and sharing the things they have to say"
— Teacher Emma Bireline
One of her favorite parts about her stories is the interview process. "I really like getting to know people's stories and sharing the things they have to say," Bireline said. Some of her favorite stories deal with people. A patient from Ankeny. A guest speaker at the Middle School. Bireline finds these stories to be fun to explore and learn about.
Without an editor, Bireline relies on English teacher Allison Berryhill for proof-reading. "She's taught me a lot," Bireline said. Berryhill has been published numerous times before, so Bireline often finds herself wandering over to ask for tips. "She's so humble," Bireline said. Meanwhile, the hospital tends to get back to her if she has any more questions. Currently, she isn't planning on adding to her workload.
About the Contributors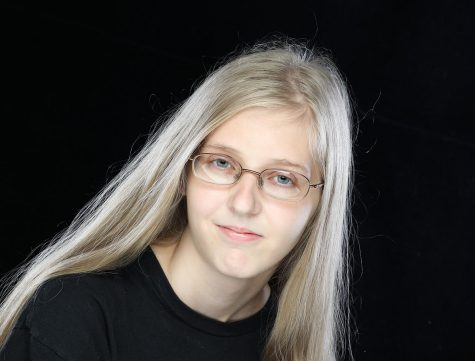 Ariel Clark, AHS Needle Editor
Ariel Clark is just one of the many journalism editors at Atlantic High School. She first joined the journalism team because she adored advisor Allison...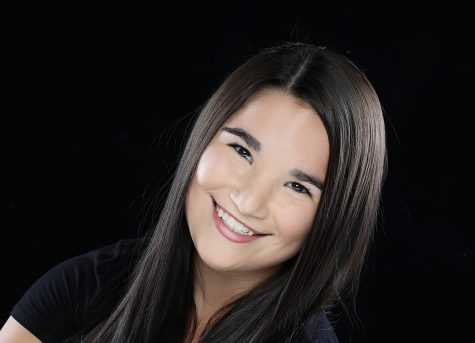 Makynzie Steffens, Yearbook Editor
Junior Makynzie Steffens is a photo editor for all of the journalism programs at AHS. Steffens earned her journalism letter at the beginning of her junior...