Trojan Runners Qualify for State
Taylor McCreedy and Jalen Petersen will run at Ft. Dodge.
Hang on for a minute...we're trying to find some more stories you might like.
The boys' and girls' cross country teams hosted a Class 3A district meet yesterday with a total of 13 teams.
Two Trojans qualified for the State meet in Fort Dodge. The top fifteen individuals move onto the State meet. Freshman Taylor McCreedy placed fifth with a time of 20:23 and junior Jalen Petersen finished in eighth place with a time of 17:26. This will be McCreedy's and Petersen's first time running at the State meet.
The girls' team finished in fourth place, but only the top three advance to State. The Trojans were 12 points behind third-place Denison. The boys' team placed 7th.
The State Cross Country meet is held on Saturday, Oct. 28, at the Lakeside Municipal Golf Course in Fort Dodge. The meet begins with 4A girls running at 11:00 a.m. 3A girls will run at noon, and 3A boys are scheduled to run at 12:30 p.m. Make sure to support the Trojan runners at State!

About the Writer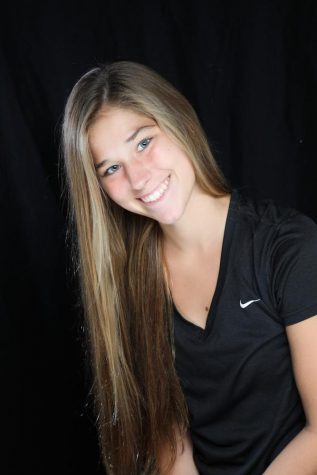 Erin Wendt, Business Manager/Editor
Junior Erin Wendt is one of the two business managers for the AHS journalism department. She also occasionally writes stories for AHSneedle, and her favorite stories are the "Getting to Know the Class of 2017" articles. Wendt said she loves the "independence" of journalism and being able to choose what you do, like broadcasting or...