Cross Country Teams Finish Strong at Creston Meet
McCreedy and Petersen lead the Atlantic runners.
Hang on for a minute...we're trying to find some more stories you might like.
Atlantic High School's cross country teams finished high in their race on Tuesday, with the girls placing 2nd and the boys in 4th. The teams traveled to Creston for their fourth meet of the 2017 season. The girls finished 22 points behind Glenwood and the boys finished two points behind Winterset.
The girls' race was first, with both class A and B teams running together. Similar to Clarinda, both JV and varsity ran together and the top seven runners counted for the varsity score. Freshman Taylor McCreedy, the top runner for Atlantic, finished 3rd at the meet with a time of  21:19.7. Junior Ashley Wendt finished with a time of 21:59.1 placing 9th. Not far behind her was junior Karsyn Rush coming in at 13th with a time of 22:28.1. Senior Emily Saeugling and freshman Madison Botos finished 19th and 20th, respectively. Saeugling ran a time of 22:44.7 and Botos finished the race in 22:48.7.
Junior Jalen Petersen placed second in the meet for class A boys with a time of 17:57.5 finishing as the top runner for Atlantic. Atlantic's second runner was Senior Cale Pellett who finished with a time of 19:10.6, placing 18th overall. Sophomore Evan Brummer placed 21st, finishing the race in 19:28.4 and Junior Nathan Brockman came in at 25th finishing in 19:50.2. Sophomore Aybren Moore was the fifth runner for the boys' team and placed 41st. Moore finished with a time of 20:38.9.
The cross country teams will travel to Harlan on Saturday for their next meet. The junior varsity boys will be running first at 10 a.m.

About the Writer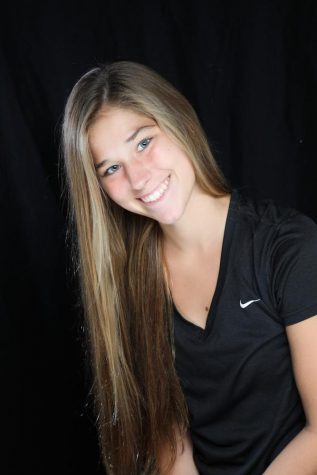 Erin Wendt, Business Manager/Editor
Junior Erin Wendt is one of the two business managers for the AHS journalism department. She also occasionally writes stories for AHSneedle, and her favorite stories are the "Getting to Know the Class of 2017" articles. Wendt said she loves the "independence" of journalism and being able to choose what you do, like broadcasting or...