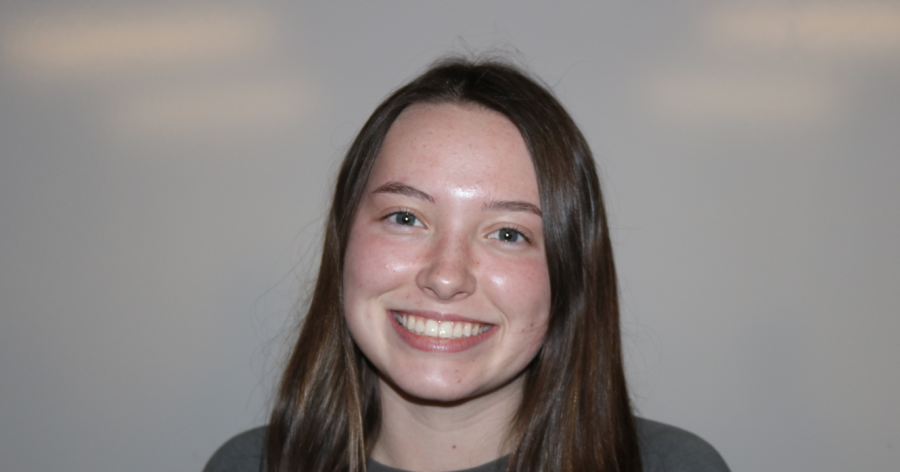 Sophomore Reagan Leonard is constantly looking forward to her seventh period journalism class. Leonard's favorite part about journalism is "taking photos because I love to go back through the photos and find some cool shots."
Along with journalism, Leonard is involved in volleyball and golf. In the winter, she is the boys varsity basketball manager. She also takes ballet, tap, and jazz classes at Dance Atlantic.
Outside of school, Leonard loves hanging out with friends and walking her dog, Tyson. Leonard spends most of her weekends babysitting. Some of Leonard's favorite memories from high school so far are her sophomore Homecoming and float building. "I love getting together with my grade, and Homecoming really brings us closer together," she said.
Leonard said the person she admires most is her mom. "She always knows exactly what to say to make me feel better." Leonard also loves to travel. Some of her favorite places she's visited are Hawaii, Mexico and Colorado. She plans to travel more in the future.
Story by Addie DeArment
Reagan Leonard, Staff Writer
Mar 09, 2020
Jan 30, 2020

Atlantic Wins One, Loses One in Carroll

(Media)

Jan 24, 2020

Girls Track Knows No Offseason

(Story)

Oct 31, 2019

No New Books in the Media Center

(Story)

Oct 28, 2019

Volleyball Season Ends in Red Oak

(Media)