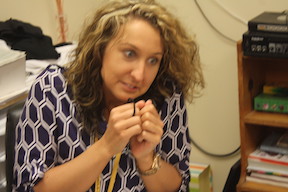 March 17, 2016

Filed under Humor/Satire, School News, Showcase, The Gallery
Have you ever been a part of something you didn't like doing or have the fear of doing something? Read about the personal stories of a few AHS teachers and what caused their life long fears. English teacher Emma Walker is afraid of flying on airplanes and said, "Why do I do it?"   Although Walker ha...
November 23, 2015

Filed under The Garlic
Potatoes are warming themselves up and causing potato flavored explosions.