Political Definitions
Some political terms can be confusing and hard to understand.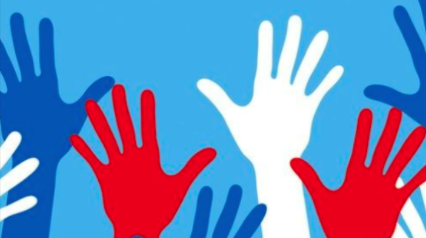 Political terms can often be confusing and sometimes misleading. The two party names that are most profound are the Republican and Democratic parties. There are also third parties, which just means the candidate isn't a part of either primary party and for the most part doesn't ever get many votes or recognition. 
Another term commonly used, especially during the election, is the electoral votes and electoral college. These votes are given to each state's representatives depending on the population of the state. More densely populated states receive more of these votes.
There are three branches of government: Judicial, Legislative, and Executive. The Judicial branch is the Supreme Court, where members must be nominated by the current president and sworn in by the Senate Judiciary Committee. Supreme Court Justices sit on the court until they die or retire. 
The Legislative branch is made up of two groups: the Senate and the House of Representatives. These two bodies of government draft and propose laws, confirm or reject presidential nominations, and hold the authority to declare war.
Lastly is the Executive branch which is composed of the president, vice president, and cabinet members. This branch's main job is to make sure laws are being followed as well as bring new laws into play. They are also responsible for ensuring good international relations. The President has control over the military. 
Another term that often brings confusion is impeachment. The impeachment process is a long and sophisticated process of removing the president from office after it is found they have broken the law. It can take months for an actual court hearing, and while the House of Representatives is in charge of voting on whether or not the president is impeached, the Senate votes on if they are able to stay in office or not. This allows the President to be impeached, but still be in office.