Gathering For Thanksgiving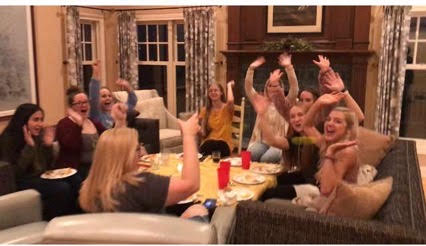 Cases in Cass county have gone up dramatically since the beginning of November, leaving families wondering if it's safe to come together and celebrate Thanksgiving. Iowa Governor Kim Reynolds signed a proclamation on Tues. Nov. 10 continuing the Public Health Disaster Emergency for another 30 days. The proclamation also imposed a few new public health measures to stop the spread of COVID. Groups of people are capped at 8 unless all of them reside in the same household. The CDC recommends wearing a mask if you are unable to social distance from your family.
Sophomore Reese DeArment says she is still getting together with her family. "Our plans are just like every year, get together and have a big meal at my Grandma's house. Since we all live in the same town and hang around the same area, we aren't really worried about sickness," DeArment said. DeArment said that if COVID is bad enough, they won't celebrate right away with her dad's side. " We will plan on having it sometime later in the year or next year when COVID hopefully dies down," She said. 
Junior Jonothan Friesleben is still getting together with a few of his family members. "We currently have no differences for thanksgiving other than fewer people being present for our meal," Friesleben said. He still looks forward to indulging in traditional Thanksgiving dishes. "I love green bean casserole, it's one of the best casseroles one can make and serve," He said.