A Phastastic Game — Review
A new horror game takes the genre by storm with its unique sound system, multiplayer-ability, and massive replayability.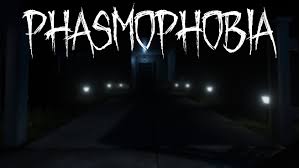 Shade, Oni, Phantom, Banshee, Wraith, Jinn, Revenant, Mare, Demon, Yurei, Poltergeist, or a common Spirit. Which one will you deal with today? Phasmophobia is a game that immerses its players into the world itself by connecting to their microphone and allowing them to physically speak to interact with the ghost they are currently hunting. The game begins with either 1-4 players selecting a map to play on. From common modern and farmhouses to abandoned highschools and asylums, each map offers a different and randomized experience each time.  
Upon entering the game, players find themselves in a van parked outside of their chosen location. A whiteboard on the wall gives them their option tasks for in-game currency that can be used for buying extra equipment along with the name of the ghost and who it responds to (alone or everybody.) Afterward, players can gather a maximum of three things at once and can head inside their location. Talking aloud demonstrates that the game follows a real, life-like sound system which means that if someone is further away, they will sound distant or can't be heard at all. To counter this, each player has a walkie-talkie they can use to communicate when there's too much distance between them to speak normally.
Once inside the location, players use a multitude of tools to determine what kind of ghost they're dealing with. An in-game journal helps them keep track of evidence they have gathered and helps to narrow down what the ghost could be (along with each ghost having their own personality quirks, such as revenants being faster when "hunting" and demons being more aggressive than usual). When players aren't finding evidence, they tend to be hiding from the ghost to avoid death. When the lights flicker and walkie-talkies go down, players are required to hide and be silent (the ghost is able to hear a player's words and microphone, which is used in other situations to ask it questions) while waiting for the hunt to end.  
While I've never played the game myself, I have watched several videos on the game and have observed it to be rather stellar. The horror genre in general tends to be littered with poor quality creations that exist solely for profit. Thus it's rare to see a game taken so seriously and in such an interesting sense that it peaks the attention of people who never even consider playing the genre normally. Multiplayer, the various equipment you can use, and the several different types of ghosts give each playthrough a unique experience. The game has also been imported in VR (Virtual Reality), allowing people to experience the horrific events first-hand. 
I would highly recommend for people to try out the game, especially if they're into horror as a concept. The game is still being developed but is constantly updated and evolving with time.  Even watching your favorite YouTuber with headphones on (primarily for surround sound, it's a lot scarier to watch/play and hear the direction of the voice/footsteps) is a great and terrifying experience that I would recommend to anybody even slightly interested in the game. It's the best horror game of 2020. Definitely one to play or watch for the spooky season.