The Beginning of the 2020 Softball Season
Players are already grabbing their gloves and bats to prep for the summer sport.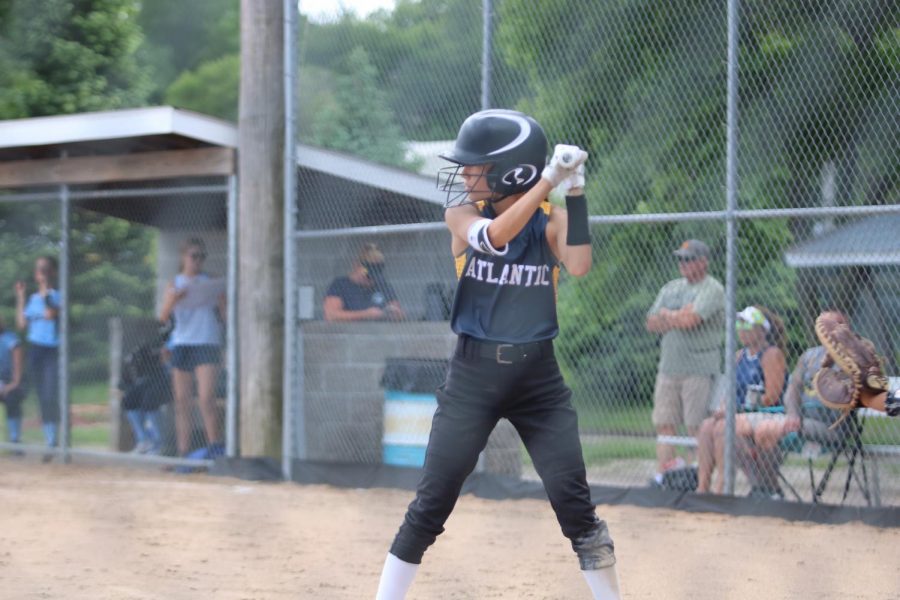 AHS softball players are getting ready for another season. Coach Terry Hinzmann is preparing the girls with the hope of another winning campaign. Hinzmann is also hoping the team has another chance to make it to State. During the winter months, most of the girls are going to pitching and catching practices three to four times a week, as well as doing other sports. They are taking part in these activities to keep in shape during the offseason. "Keeping the girls' hand-eye coordination refreshed during this time really helps a lot of deciding factors in the first few practices and games," Hinzmann said. 
Many of the girls enjoy playing softball because it keeps them busy during the summer months. Senior Reagan Pellett said, "I'm definitely going to miss being with my teammates literally all the time during the summer. We spend all of our time together and everyone gets super close." She also said she is going to miss Hinzmann, who has been her coach since she was in the third grade. Pellett is one of the two seniors out for softball this upcoming season, along with McKenzie Waters. 
The season officially starts on Monday, May 4.