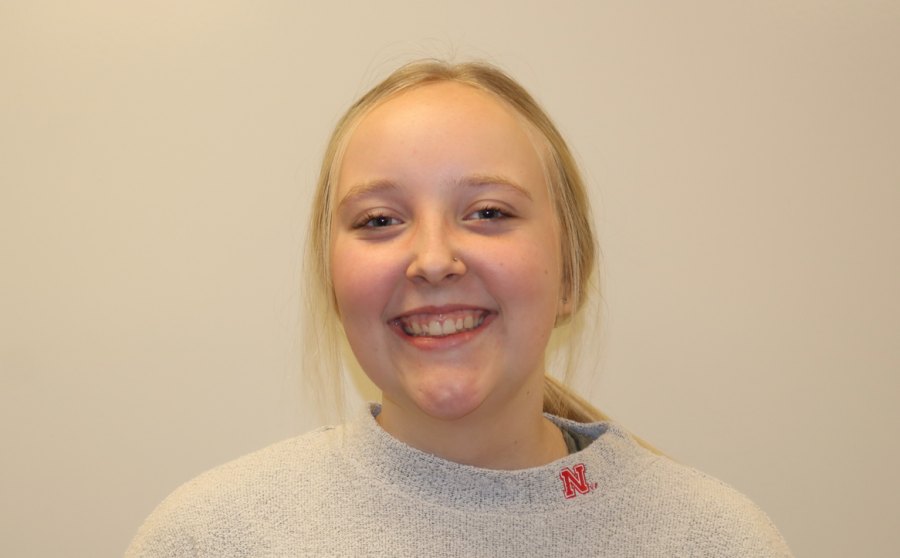 Junior Trista Flathers is a staff writer for AHS journalism. She is looking forward to being on the Eye of the Needle staff. As part of the class, Flathers has taken many pictures and written some stories. Her favorite story she has penned was on the children's books the English 3 class made for the first graders at Washington Elementary. She also likes the freedom that comes with being a journalism. "We get to write stories, compared to other classes where we are assigned projects," she said. She joined journalism because her sister told her about the class.
Flathers has also been involved in FFA, mentoring with middle and high school students, and works as a teacher's aide for Trisha Niceswanger. In her free time, she enjoys going to work . She really likes working with her co-workers and with the little kids in the daycare. 
After high school, Flathers plans on attending DMACC. She is unsure of what career she would like to pursue.
Story by Malena Woodward
Trista Flathers, Staff Writer
Jan 24, 2020

The Beginning of the 2020 Softball Season

(Story)

Nov 14, 2019

Four-Day School Weeks Across the Nation

(Media)

Nov 13, 2019

English Students Create Children's Books

(Story)