Second Semester's New Course
Coding is a class offered to high school students interested in learning how to program.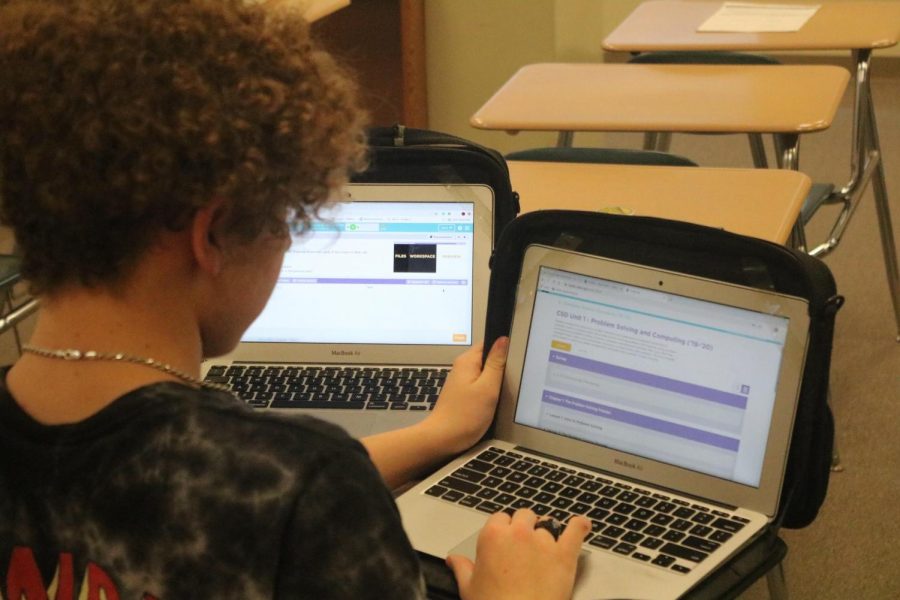 With the ever-looming presence of technology integrating itself further into society, more and more careers rely on technology-based backgrounds. Coding, a base of most technological advances, is now being taught as a semester-long class at AHS. Led by Rhonda Hawkins, it's designed to teach freshmen through senior students the barebones of coding and building programs. The course is designed to further student's programming skills and prepare them for the advancing world.
Hawkins was presented the opportunity to teach this skill after she was invited to attend a class in Storm Lake, Iowa. The class took up the weekdays from 8 a.m. to 4:30 p.m. Presented with a truck load of new information, Hawkins quickly added the class at the "last minute" to the second semester registry. Her hope is for students to learn the value of communication, teamwork, and problem solving. "A lot of coding is team-coding now," Hawkins said. Years ago, she taught a web design class. 
With coding being such a basic skill, Hawkins believes that if one can code in one language, then they can code in any. Students will be presented the opportunity to design an app and web page in class. Due to how new the class is, students won't need to have any prior coding knowledge in order to understand what's going on. However, Hawkins hopes to attend another class this summer in order to offer another semester or advanced class. Currently, there isn't a limit on the number of students who can join. There are about a dozen students enrolled in the class.
Senior Tyler Atkinson is taking Coding this semester. He hopes to get some background knowledge on coding before he heads to Iowa State University in the fall. "I plan to get a degree in cyber security," Atkinson said. His prior knowledge consists of using code.org and other non-advanced sites. HTML, Java, and Python are all coding languages that he wants to delve deeper into. The future looks promising as AHS continues to adapt to the changing times.
Aviation, Coding, and AO are all steps towards a more-diverse class roster. Students will be offered these unique classes as they solidify themselves into the curriculum. These new classes are testing the waters, trying to see what courses gauge student interest. Their goals and activities are still in the testing phases, and they will develop as time goes by.
About the Contributors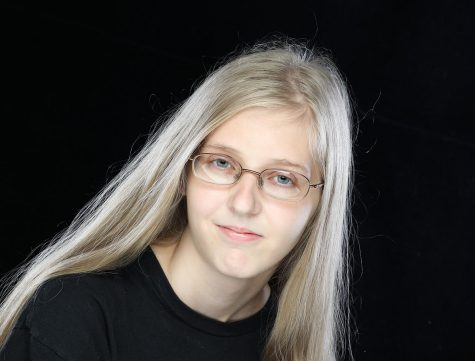 Ariel Clark, AHS Needle Editor
Ariel Clark is just one of the many journalism editors at Atlantic High School. She first joined the journalism team because she adored advisor Allison...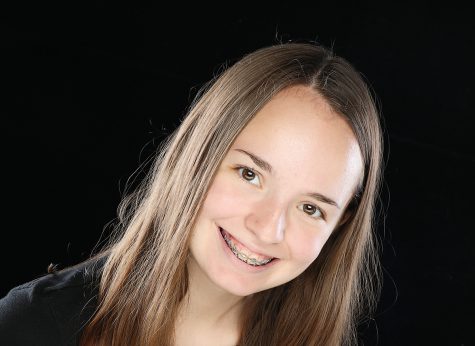 Kylie Neal, Yearbook Editor
Kylie Neal is a senior at Atlantic High School and has partaken in several activities throughout her high school career. She has been involved in journalism,...