English Students Create Children's Books
The English 3 class tries out a new project idea.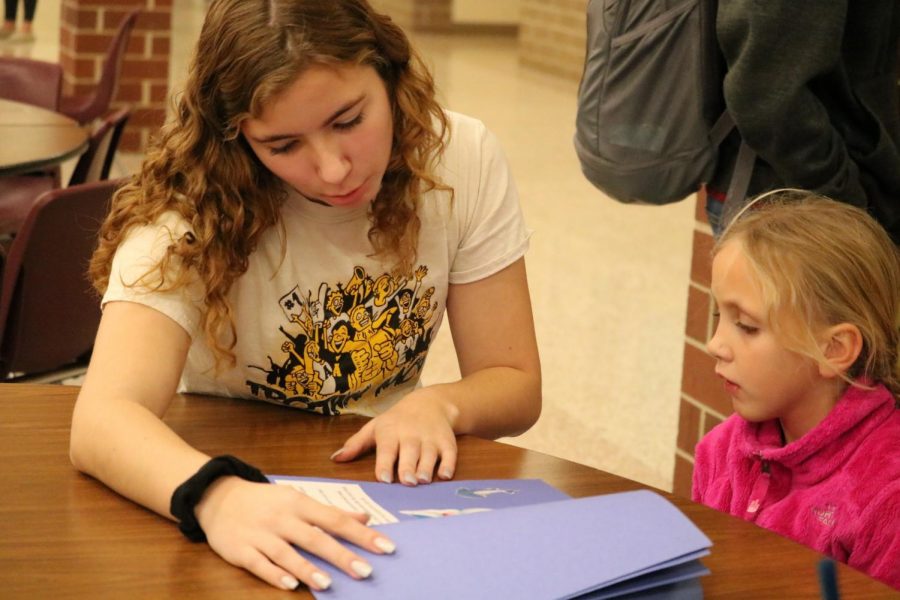 Students in the AHS English 3 class completed a new type of project that included the Washington Elementary first graders. Emma Bireline, who teaches the class, brainstormed ideas for her students in trying to find a new way of showing what they have learned from the first unit of the year. Instead of having the students take a test or write a paper, she decided to have them create a children's book. Previously, she assigned this project when she was employed at the AHSTW school district.
In the first unit, students learned many things–the author's process, plot structure, characterizations, dialogue, and point of view. In order to showcase their new abilities and techniques, the students created children's books based off of the little kids' interests. In order to get the data, the first grade students filled out a questionnaire about things they do or do not like. They were asked about what hobbies they have, and what their favorite movie is. Then, the questionnaires were given back to the English 3 students, who then chose one or two students to write a book for.
The Washington Elementary students visited the high school on Wednesday, Nov. 6. While the first graders were here, they received their personalized books created for them by their high school buddy. The first graders also got to listen in on a reading of "When You Give a Mouse a Cookie." Finally, they snacked on cookies and juice.
"
This project took lots of work, but I had Amber Moore and Missy Goergen's help along the way to make the planning run so much smoother."
— Emma Bireline
Becca Folds from the first period English 3 class said, "This project was very enjoyable and interesting, but it took lots of work and time to create a book." Folds created a book about animals that have to try and find a missing show-and-tell item before it is time to present to the group. Many students also created similar books involving animals. Bireline said, "This project took lots of work, but I had Amber Moore and Missy Goergen's help along the way to make the planning run so much smoother."
Many English 3 students enjoyed this project. They found it more beneficial than writing a literary analysis. However, they noted the project was difficult, but reading to their buddy made it worth it.
About the Contributors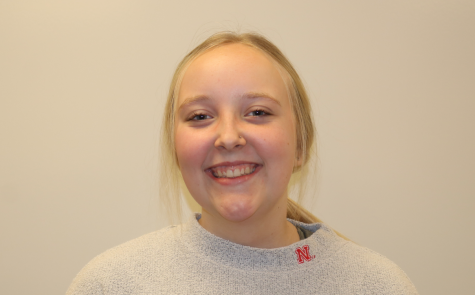 Trista Flathers, Staff Writer
Junior Trista Flathers is a staff writer for AHS journalism. She is looking forward to being on the Eye of the Needle staff. As part of the class, Flathers...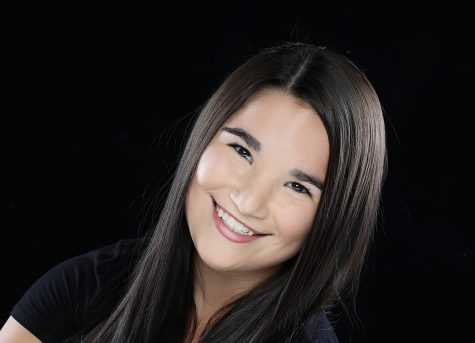 Makynzie Steffens, Yearbook Editor
Junior Makynzie Steffens is a photo editor for all of the journalism programs at AHS. Steffens earned her journalism letter at the beginning of her junior...