NEWS BRIEF — Many Contribute to Make Wrestling Walkway a Reality
A walkway connecting the AHS gym to the multipurpose room is set for construction in the upcoming year.
Hang on for a minute...we're trying to find some more stories you might like.
According to assistant wrestling coach Tucker Weber, head coach Tim Duff has always wanted to build a walkway to the multipurpose room. Many families and fans within the Trojan wrestling community have also pushed for this project and will be contributing to the cost of the project.  
Concrete is set to be poured this winter before the ground freezes in order for the building of the walkway to begin next spring. Although the walkway is estimated to cost $52,000, the district will not be paying the full amount. The Little Trojan Wrestling Club is committing $15,000 while Jensen Builders and Iron Specialties, who will be constructing the walkway, have offered volunteer work to help reduce costs. The walkway would then be completed for the 2019-20 wrestling season.  
Weber said the walkway will be "way more convenient" because the wrestlers won't have to take their street shoes into the wrestling room. He also said this should help lower the chance of common infections associated with wrestling such as Ringworm and Impetigo.
The Atlantic School Board approved construction of the walkway because it aligns with their goals of improving the safety of school facilities.

About the Writer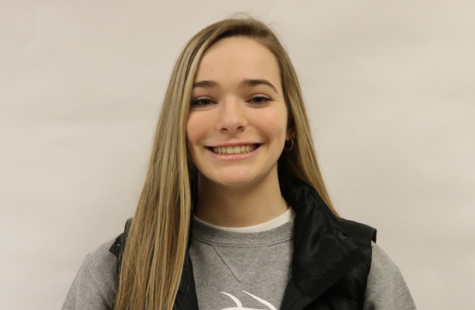 Caroline Pellett, Staff Writer
Caroline Pellett, a sophomore at AHS doesn't have much free time on her hands. All year round Pellett is involved with softball, volleyball, track, wrestling...