NEWS BRIEF — Students are Fond of Fondant
Baking and Pastry students prepared halloween themed cakes in a contest judged by AHS faculty members.
Hang on for a minute...we're trying to find some more stories you might like.
The Baking and Pastry class got into the Halloween spirit by having a cake competition on Friday, Oct 12. The class was divided into three groups with each creating a unique cake. The winning group consisted of Bailey Riesgaard and MaCade Stillian who designed a cake to look like a spider with blood dripping down. Their prize was simply bragging rights.
Other groups included Abbey Bishop with Emily Gonzalez and the last being Brandon Woodard, Dylan Litty, and Jenna Pelzer. 
Supervising the project was FCS teacher Meryl Hopper. She chose the assignment because "it's fun and it's a way for (students) to learn to use fondant." Fondant is a thick, sugary paste used in cake decorating. The designs were inspired by Pinterest while the recipes were made from a box and then tinted for a better visual effect.
The judges consisted of AHS faculty Jarrod O'Donnell, Gina Honke, and Denise Sharp, with Shelly Schlake sneaking in afterwards. The cakes were then sent to the teachers' work room to be feasted upon.
The class practiced frosting designs before they started making the cakes. Jenna Pelzer, a student in the class, said, "Ms. Hopper is doing this to know everyone's skill level and see what we know." Her group decided to make a graveyard cake and put a chocolate drip on it.  They decorated it with little gravestones, ghosts and a spider made out of fondant. Pelzer said, "Doing this cake helps me be creative, I love it!"

About the Contributors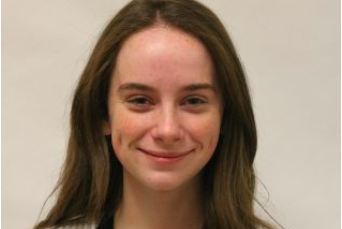 Grace Barkley, Staff Writer
If there was one thing sophomore Grace Barkley could be buried with to use it later on in the afterlife, she would choose her phone. That way she could...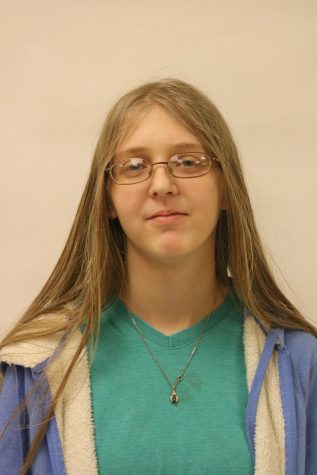 Ariel Clark, Staff Writer
Although she doesn't talk much in class, Ariel Clark is full of knowledge and interesting information. One of her favorite things to do is debate. "I...