Trojan Boys Pick Up Three Conference Titles
Over the past week, three Trojan boys' spring sports claimed Hawkeye 10 team titles: tennis, golf and track. Boys tennis competed on Monday, April 30 at St. Albert and on Monday, May 7 golf was at Carroll and track was at Harlan.
Atlantic scored 25 points to earn the title for boys' tennis, with third-place finishes from senior Grant Podhajsky in the #1 Singles Division, senior Cooper McDermott and sophomore Nile Petersen in the #1 Doubles Division and senior Luke Hohenberger in the #2 Singles Division. The senior duo of Kalob Flory and Jake Redler in the #2 Doubles Division finished second, which was a highlight of the meet for head coach Mike McDermott.
Boys' golf totaled 295 points as a team to become this year's Hawkeye 10 champs, beating out the field of 11 teams to make it a back-to-back win. Sophomore Cyle Renaud was the runner-up medalist in play-off with 69, making 1st Team All-Conference. Junior Matt Gearheart finished fourth and 1st Team All-Conference, also having five birdies for the day. Senior Ben Renaud finished seventh and made 2nd Team All-Conference. "Going into today, we knew that Kuemper and Glenwood were the two teams that would compete for the title and we would have to play well to beat them," said head coach Ed Den Beste. He credits senior Mason Goergen with a "solid play" and freshman Braden Smith as having his "best round this year." Senior Austin Alexander "had some struggles but got it going when he headed back to the back nine." Den Beste said he was very proud of his team.
Track boys snagged their first conference title since 2009, making this the 11th in school history. Senior Gratt Reed became the three-time champ in the 110m high hurdles and a two-time champ in the 400m lows. The distance medley consisting of Jayden Barnwell, Sam Granner, Dillon Sonntag and Jaxson Eden finished first to win that race back-to-back years. Head coach Alan Jenkins said, "(sophomore) Spencer Ray picked up a huge third place in the high jump," and freshman Colin Mullenix had a "surprise finish in the 400 lows getting seventh." Other individual first-place finishes include junior Chase Mullenix in the 800m run, sophomore Bradley Dennis in the 1600m run and junior Jalen Petersen in the 3200m run. Other first-place relays include the 4x400m (Craig Alan Becker, Sonntag, Zeke Whetstone and Mullenix) and the 4x800m (Whetstone, Becker, Nathan Behrends and Mullenix).
Leave a Comment
About the Contributors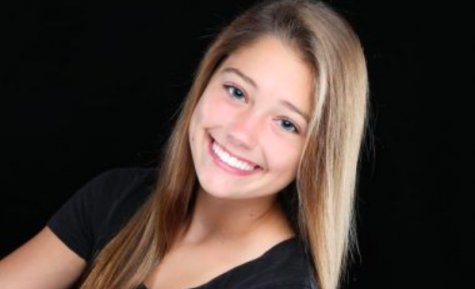 Ashley Wendt, Lead Editor
Journalism is a family affair for the Wendts, as Ashley Wendt's siblings got her involved in Journalism. Her brother Trevor was the first to join and...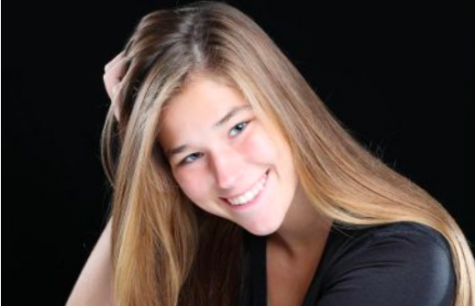 Erin Wendt, Business Manager/Editor
Serving as a lead editor and one of the business managers, senior Erin Wendt has been involved in journalism since the beginning of her sophomore year....