Changes Coming to AHS Football
Trojans move from 3A to 2A.
Hang on for a minute...we're trying to find some more stories you might like.
The Atlantic Trojan football team's new district pairings were announced on Thursday, Jan. 25. Moving districts can be a big adjustment for some football teams but head coach Mike McDermott thinks it will be good for the team because of the decreasing participation.
Trojan sophomores Tyler Moen and Nile Petersen believe participation will stay the same for the 2018-2019 football season. Moen was a wide receiver and a linebacker for the Trojans this past season, while Petersen was an offensive lineman as well as a defensive lineman. This past season 42 student-athletes went out for football. The team graduated 16 seniors and finished 5-4 overall.
The football team was originally in a seven-team, 3-A district but was moved down to a six-team, 2-A district. "I think it is an advantage being in a six-team district now because now that there are less teams there is more of a chance to get in the playoffs and make it to state," Moen said.
The new district alignment includes Red Oak Tigers (1-8), Kuemper Catholic Knights (7-3), Greene County Rams (1-8), OA-BCIG Falcons (6-3), Shenandoah Mustangs (2-7) and the Atlantic Trojans (5-4). "A disadvantage of this new district alignment is the increased travel time and losing some traditional rivalry games," Coach McDermott said.
"
I think it is an advantage being in a six-team district now because now that there are less teams there is more of a chance to get in the playoffs and make it to state"
— Linebacker Tyler Moen
The IHSAA decided to keep the playoffs at 16 teams, instead of  32 teams. "I like the decision of 16 teams because it's less teams to beat and it means more if you make it to State," junior Nathan Behrends said. Behrends was a wide receiver and a defensive back for the Trojans in the 2017 season.
The state is going to use an RPI system for playoff qualifiers this year. RPI stands for rating percentage index which is used to rank sports teams based on their wins and losses.
The RPI number will range between .0000 and 1.000. The higher the number, the better ranking the team may get. There are different percentages that will be used in the formula.
The formula being used is, RPI= (.375 x WP) + (.375 x OWP) + (.25 x OOWP). WP is your own teams' winning percentage, OWP is your opponents winning percentage, and OOWP is your opponents' opponents' winning percentage.
What happens if two teams are tied in the final RPI standings? IHSAA created a tiebreaker in case these would happen. First, they would look at the head-to-head result between the two teams. Then they look at your teams winning percentage, your opponents' winning percentage, and the opponents' opponents' winning percentage. Eventually, they would do what is called an alphabet draw, which means the team higher up in the alphabet would be in before the other team.

About the Writer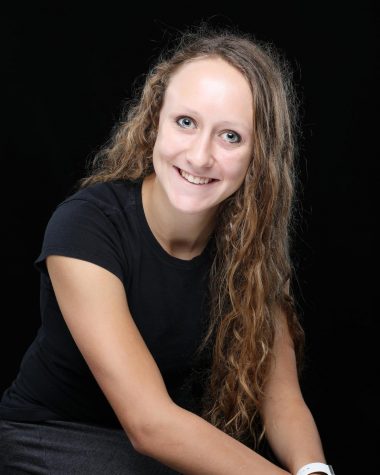 McKenzie Waters, Editor
Each week, McKenzie Waters and the ad team set out to create a funny 30-second video to be published on Eye of the Needle (EON). Businesses in town can buy an ad for $25. Waters said, "I love to make ads because it challenges me every week because I have a deadline and I get to work with amazing people." She joined journalism because she heard about it from upperclassmen and the stories about "all of their fun times interested me." Waters loves how journalism is student-driven with the freedom for them to create their own ideas. There are three different classes you can take for journalism: yearbook, broadcasting or AHSneedle. Waters is in the broadcasting class so she helps with EON and she enjoys watching it because of the comical content, like Noah Rutherford's videos. "They're always funny," Waters said. If she could go anywhere in the world, Waters would go somewhere tropical such as the Bahamas or the Virgin Islands. She also recommends that students try journalism.
Story by Maycie Waters and Bodie Johnson