The Wrecks Music — Review
The Wrecks performed at the Reverb Lounge along with the Technicolors and Vesperteen.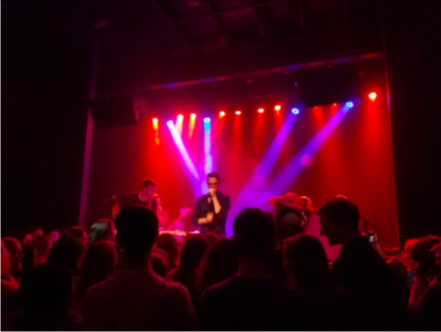 OMAHA, NE — At Reverb Lounge late at night on November 1, The Technicolors, Vesperteen, and The Wrecks had a shot at playing in the bar venue. The first to play were The Technicolors. They played a few songs like "Space Cadet" and "Tonight You Are Mine." The next band to play was Vesperteen. They played a cover of Guns and Roses' "Sweet Child O' Mine" and "Insane" which just came out earlier this year.
The Wrecks are an up and coming band who are based out of Los Angeles, CA. They played "I Don't Like You," which is part of their first EP, along with "Turn It Up," and "Favorite Liar," both of which were also played. The Wrecks also played four new songs that have not been released yet. One of these songs was "Panic Vertigo," which is brand new and this was one of the first times they had played it live. Another song they played was "Way With Words." They also played "James Dean," and "Life." Before they played "Life," the lead vocalist, Nick Anderson, said he had written the song when he was nineteen and it was about how he realised he did not know everything.
In an online interview with Rob Herrera from Front Row Live, frontrowliveent on YouTube, two members of The Wrecks, Nick Anderson and Aaron Kelley, talk about their upcoming EP (short for 'Extended Play'). An Extended Play is longer than a single but not quite long enough to be an album, or LP, which is another name for album.  The new EP will be called "Sophomore," and according to Anderson, will be released at some point later this year.
Junior Dylan Litty, and sophomore Cole Sampson both said they enjoyed listening to The Wrecks' music.
The Robot Army Tour, which is the tour The Wrecks are currently on, is their first headlining tour. Their next show is in Florida on November 9.
About the Writer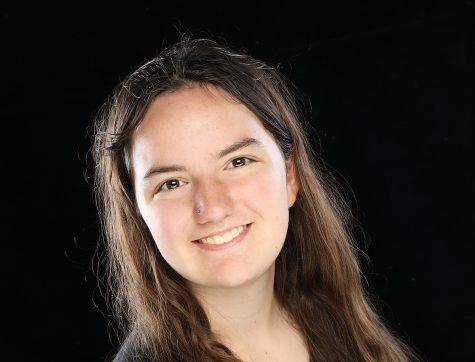 Grace Clay, AHS Needle Editor
Grace Clay is an editor on the AHS Needle journalism team. Clay mainly writes reviews, but this year she has "branched" out and begun writing cross...