An Unled NHS
National Honor Society is left without a sponsor for the 2022-2023 school year.
The National Honor Society at Atlantic High School is currently without an advisor after band instructor Jarrod O'Donnell's resignation from the role last year. According to Vice Principal Andrew Mitchell, no one has applied for the position yet. "We are still working on getting it filled," he said. Some current members of the organization, all of whom are seniors, are concerned about what this means for the future of NHS, and if the regularly scheduled activities, such as the blood drive and Secret Santa, will still take place.
O'Donnell's reasons for resigning after "seven or eight years" in the role is because "We've got a lot of newer teachers, so that gets new ideas of what NHS could be capable of doing." He talked to some other staff members that were possibly interested in applying for the job. "A couple of people have talked to me about what it all involved so I just told them everything we've done in the past for NHS," O'Donnell said.
Charlotte Saluk was among the members who didn't know about the absent advisor and hopes the school can find one soon. "I am worried about the future of NHS because we do not have an advisor and no teacher is trying to step up and take the position," she said. Although no one has yet applied for the role, Saluk said Journalism and English teacher Allison Berryhill be a good fit for the position. "[Ms. Berryhill] has been a teacher for a long time and I think she would be fantastic at that job."
"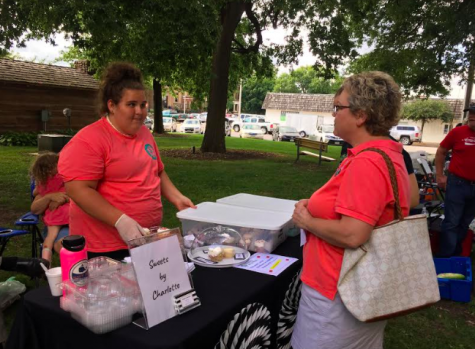 I am worried about the future of NHS because we do not have an advisor and no teacher is trying to step up and take the position
— Charlotte Saluk
Another student, Alexis Noelck, also did not know about the current dilemma with the National Honor Society. "We haven't been talked to about anything yet," she said. Noelck is hoping the situation will work itself out sooner rather than later because "NHS is really important and it's a good thing to be a part of."
However, Caden Andersen did know that NHS is now without supervision, but doesn't "think many people are aware of it." Although he is worried about the situation right now, he is optimistic. "I'm sure they'll find someone," he said. Andersen suggested that Spanish teacher Dan Vargason or Math teacher Sheila Hayden would "fill the role well."
English teacher Randall Simpson announced that he will be applying for the position of National Honor Society advisor. "I am hopeful," he said. If someone gets hired, it might solve the question of how new inductees will apply, and whether or not the current senior class will be able to vote on their NHS officers.