Art Becomes History at AHS
In-person art program on hold; Art room used for history classes
At the end of last year, Atlantic High School's Susan Wedemeyer resigned as the teacher of the building's art classes. The district has since not been able to find a replacement, leaving the high school without an active art program. Some students are wondering how permanent this arrangement is going to be.
High school principal Heather McKay said that this unfortunate situation is only temporary. "Hopefully we can get art classes back by next semester," she said. McKay pointed out the benefits of having art as a course that is taught in school. Some of those advantages include; math being involved in art, colors affecting expressions, and the inclusion of the subject. "Art is a way to express yourself," she said.
"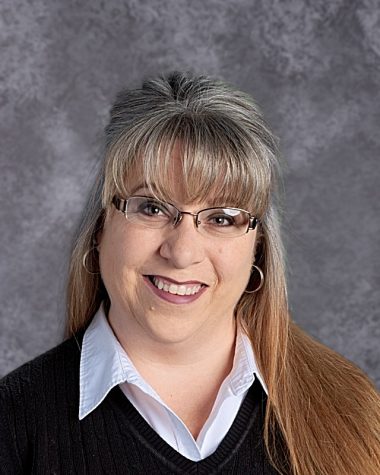 Art is a way to express yourself.
— Principal Heather McKay
Superintendent Steve Barber also said that the search for a new art teacher has been underway. "We had one interview and that person went somewhere else because Atlantic Community School District wasn't the only [school] looking for an art teacher," he said. The recent fire at the Atlantic Middle School has had effects on the situation as well, with Barber explaining the difficulty that came with relocating some of the school's needs during that time. He said, "Usually when you're trying to find a replacement for a lost teacher, your best time is from January to April." He said the school believes in a "creative approach." "In no way do we want to take away from those kids, [but] we are unable to fill that spot," he said.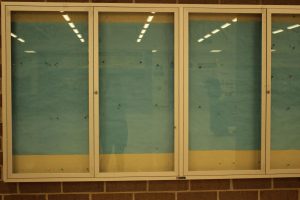 Hollie Reilly teaches art in middle school as well as in grades four and five. She said, "Having a complete art program in school is an important part of providing a well-rounded education to our students." She believes that creating art is part of what it means to be human and students need the opportunity to communicate their feelings and express themselves through creativity. "Art class can be the reason some students look forward to coming to school each day," she said, along with pointing out how therapeutic the arts can be to people. Reilly believes that students need an in-person art teacher to develop their skills. Some of her examples of these skills include; creative thinking skills and coming up with unique solutions, having a vision and being able to commit to learning the necessary skills to carry out that vision, and developing grit and flexibility by overcoming obstacles in a project along the way.
Former high school art teacher Pat Wiederin suggests that a possible reason why there are fewer people willing to take the job is that it is only part-time rather than full-time, and part-time jobs are harder to fill. "Failing to offer art is a major disservice to the students for whom art is their primary expression," she said. Wiederin, who was the art teacher for 39 years believes that "art is the reason some kids show up to school every day," and that it is important for the school to be offering art courses.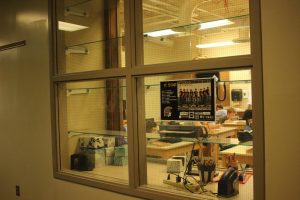 Students have also been feeling the effects of having an artless school. "It kinda sucks that we don't have an art program for us art people and especially for us seniors since it's our last year," said Koby Namanny. He also said that he didn't miss art class too much because it took up a lot of his time which made it less enjoyable. "I just didn't like the curriculum that was being taught for the past two years. I felt like I was more advanced than what we were being taught," he said. Namanny also mentioned his disappointment of not being able to showcase his art. "I'm also missing out on going to art shows because I have never been to any."
Other school artists weighed in on the issue. Junior Kylie Pulido said, "I don't care that art's gone," while fellow classmate Lillian Stufflebeam argues the opposite. "I think that [this] is horrible because we have a lot of great artists but none of them have a class to get better or try new things or express themselves," Stufflebeam said. She also said focusing on the representation of her feelings through artwork makes her feel "happy" as well as beneficial.
While the question of how soon the art program is making a comeback is still up in the air, school administrators and some students are eager to bring back the inspiration. Currently, art classes are being taught online at AHS.