Mark Andersen: The Mind Behind the Masterpiece
By creating the last two musical sets, Mark has become a common name in AHS theater department.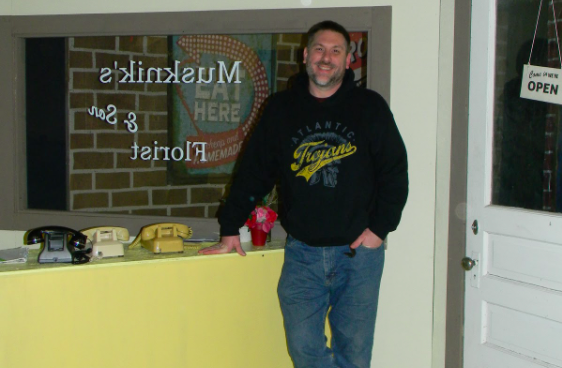 Those keeping up with AHS theater know the grand sets that have come along with the last two productions, but do they know the mind behind them? Mark Andersen designs and builds the sets for the musical productions, but is stepping in and offering help with the upcoming plays. "I start by reading the script," Andersen said. He goes through each scene and finds out what each scene calls for set-wise. Andersen then goes to the directors, to make sure he's including all of what they'd like to see. "Then I just start exploring things," he said.
Andersen looks to other productions for inspiration. "With [The] Addam's Family, I went and looked at pictures of the sets for the show, and we watched movies just for fun," he said. "There is something that hooks me." For last year's musical Little Shop of Horrors, it was the fire escape, "That was the first thing. Once I had that and around the corner, everything else just flowed," Andersen said.
"
I do it for fun in the first place. I also want to make sure stuff gets built well.
— Mark Andersen
It can take Andersen up to a couple of months to construct the set. He works around class schedules and the availability of the auditorium and stage. Andersen has put it many late night hours to make sure that each set is complete and ready for the show. He often sets up weekends where students can come in and help with the set. Whether it's painting or drilling holes, Andersen is quick to put the high school actors to work.
The job was introduced by a conversation that sparked talk about different college degrees. Andersen mentioned that he has a degree in theatre at a cross country meet in 2019. Principal Heather McKay heard the conversation and brought up that the school had a job opening for set design. He is only contracted as a set designer for the musicals, but is offering up his expertise with the spring plays. "I do it for fun in the first place. I also want to make sure stuff gets built well," he said. The theater students at AHS are thankful for Andersen's sturdy and well-thought out sets, as they play a large role each show.