AHS Speech Sweeps State Large Group
AHS hosted the State Large Group Contest for speech.
The Atlantic speech team received straight ones on three of the five performances, along with a mixed one, and a four. Musical Theatre, Reader's Theatre, and ensemble acting pieces all received division one ratings. The improv group included Nick Bennett, Charlie Goff, and Jaxon Pross received a mixed one. This qualifies them for the possibility to go to All-State Speech. There is a ten-day window between State Speech and the results determining events qualified for State. 
The Musical Theatre piece performed was an interpretation of "Little Shop of Horrors." The participating students cut lines and music down to fit a ten-minute time frame. They were required to tell the whole story in the said time. There is also blocking, choreography, and line memorization to take into consideration.
 Readers Theatre has minimal blocking and students are allowed a script to read off of. While there is minimal blocking, the participants are still required to give facial expressions and act. This year's Reader's Theatre was the one-act "How to Kiss a Girl." 
Ensemble acting is a short acting piece that includes blocking and memorization. Senior Genevieve Martinez and Troy Roach performed "People, Places, Things."  With improv, students are given a prompt and time to prepare the prompt, before they perform. 
Senior Colten Tasto participated in the Reader's Theatre, and Musical Theatre. "I feel as though both of our events went very smoothly this Saturday and I had fun doing them," Said Tasto. The practice consists of the students running through the piece and receiving feedback on what they can improve. "I definitely think others should try speech just because it allows you to be someone other than yourself for a while." For beginners, Tasto recommends Readers Theatre, "because it is a good practice for performing in front of an audience but you get to read your script while you perform it." 
About the Contributor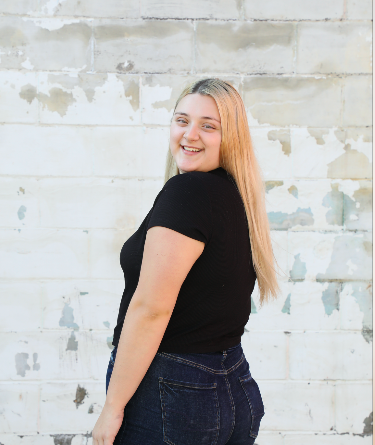 Camryn Church, AHS Needle Editor
Senior Camryn Church is an editor for AHSneedle.com. "I really enjoyed having Berryhill as an English teacher, and she recommended joining journalism...