Wrapping Up Girls Wrestling
Girl's wrestling was a season for growth, ending the season with four wrestlers.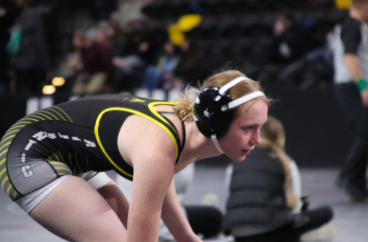 With many new wrestlers this year, girl's wrestling was a season for growth. The team was striving for success and came out stronger than before, with hopes to continue growing the program. Coach Tim Duff said, "Wrestling is a very demanding and physical sport. It will test you both physically and mentally. We are working as a wrestling program to increase both the number of girls we have out, and the quality of wrestling skills."
Assistant Julie Phippen agreed that the wrestlers worked hard this season with the challenges they were faced with. She said, "My biggest accomplishment for the season was working with the ladies from point 'A' to point 'Z'. In other words from not knowing the sport to taking ladies to tournaments and state. They listened, they worked hard, they sweat a lot, they cried, and then they smiled when they won and even when they lost. The biggest thing is they never gave up and that was one thing I asked." 
"
State defined the entire wrestling season. The team came together in the end."
— Carina Birkel
The team came together during COVID-19 and pushed through the hard practices and tournaments. Senior Mia Trotter was a first year wrestler that won two matches at state. She felt the season went well . "We still dont kow a lot about the sport, but I think we all improved really well," Trotter Said. Junior Carina Birkel, also a first year wrestler, said, "State defined the entire wrestling season. The team came together in the end. We may have many things go wrong, but we came together and did our best."
The team hopes to grow in numbers with years to come. They hope to have a girl's state wrestling team again next year and have a team member place. Assistant Todd Killion said, "I am hoping all the underclassmen return and bring a few of their friends with them. I am going to get some off season training set-up so when the season starts the girls aren't as new to it and they're better prepared for competition." With a final tournament on Feb. 4, the girls plan to wrap up the season with more success. Junior Lexie Trotter said, "Wrestling isn't just an individual sport. You have your team behind you, even when you lose, to pick you up for your next match."
About the Contributors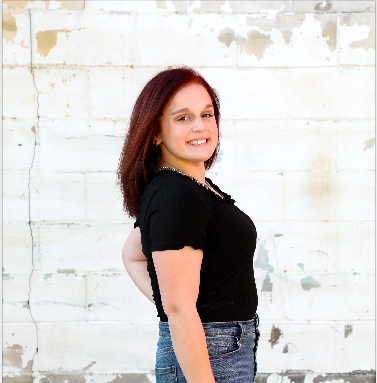 Taliya James, AHS Needle Editor
Taliya James is a junior at Atlantic High School. She is a member of the AHSneedle.com journalism team. James writes stories, completes interviews, does...