Archery Meets Go virtual
While the archery team is still competing this season, the meets are mostly virtual.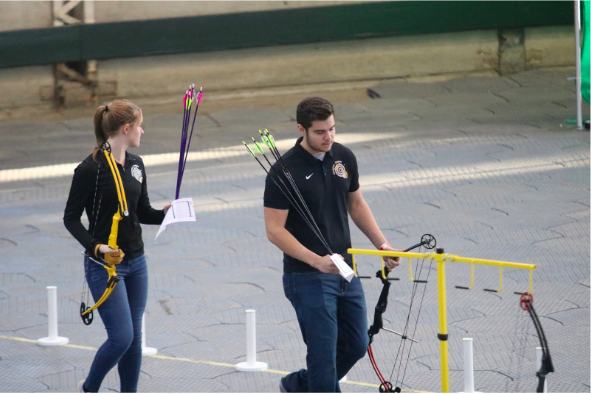 With practice four days a week and tournaments on weekends, the archery team is working hard this season. The team has competed in a few tournaments, mostly virtual this year, and has a few team scores on the board.
Sophomore Dayna Dreager, who has been in archery since fifth grade, said, "I think they've gone pretty well so far," referring to meets they've competed in thus far. Although it's early in the season, Dreager said, "We've gotten a few team scores and there's always room for improvement." 
Virtual tournaments are much different than in-person tournaments. Senior Joseph Sonntag explained that the shooters shoot a target locally, tally the scores, and send them to the judges for each meet. There, all the scores are looked at to give points to each qualified team. Although it is different with COVID, the team still hopes to make it to nationals this season, which was cut off last year due to the outbreak. 
Dreager and Sonntag both think the team has been working hard during practices. They hope the team will continue to improve throughout the season during each tournament. Sophomore Cristian Mata feels that the team has a good start to the season. He said, "The team is doing great. We are already at a point where it sets us up good for the rest of the year."