How to Form Clubs at AHS
A fundamental aspect of schools is their club system, which can allow students to mingle with people that have similar interests.
A "sense of community" is one way that principal Heather McKay describes clubs. Offering a vast array of different skills and opportunities, clubs are an integral part of the high school experience. Whether it's for academics (such as a math club) or based around hobbies (like crocheting or video games,) students are allowed to form many unique clubs to get people together in a controlled but interesting environment. There's always something for students to bond over.
To form a club, students must first decide on an appropriate topic. McKay said that it "can't be anything that promotes violence and inequality." Then they must find an adult (usually a teacher) who is willing to gift some of their time towards hosting club events. Afterward, they need to decide if the club requires funding in order to function or not. If not, then students can approach the activities director (Andrew Mitchell) to see if their club is appropriate for formation. The office will also provide insight into any issues that may be present with your current club plans/layout, as well as offer suggestions for other things a student might need or want to do. "Anybody can come to us with an idea," said McKay. Clubs that require funding must meet with Board members due to contractual obligations.
"
Anybody can come to us with an idea."
— Heather McKay
Advertisement of a club can be done in the form of flyers, social media, and the daily announcements that are sent out in emails and said over the speaker system. Flyers can be posted around the school but must be looked-over by McKay in order to ensure appropriateness. For daily announcements, club leaders must email their advertisement message to Cathy Knuth, while cc'ing McKay for it to be approved.
Our school has a handful of active clubs. Spanish Club (which is used primarily by those planning on going on the Costa Rica trip), AHS Fuel, National Honors Society, and Game Club are all currently running. Clubs that are on hold include a GSA and several AO clubs like True Crime, which won't be brought back until students meet the criteria (getting an adult willing to spare a piece of their time towards the club) or COVID dies down, so AOs can return with their enrichment opportunities. 
When a founding member of the club graduates, it is expected for them to have built enough of a system within the club for it to properly function even after they're gone. Game Club is a good example of this. With several officers ready to take charge, McKay thinks it's wonderful that they've found a way to "pass the torch on." Even if a club no longer has an adult sponsor for it, it will only be considered 'on-hold' rather than non-existent.
McKay recommends for students to try and form more clubs and get involved with their peers. "There are so many opportunities out there." She remembers back to when she was in school and got to participate in a film-based club, which gave her insight into genres and styles of movies that she would have otherwise never got to experience. Her hopes are for students to build off of each other and their common traits.  She wants students to "grow from peers in a non-structured or textual way."
About the Writer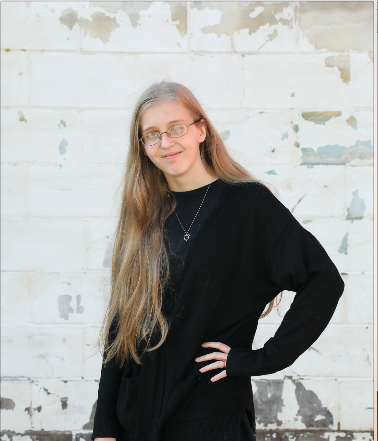 Ariel Clark, AHS Needle Editor
Fingers speedily race across a keyboard.  Words being put onto a document at a rate that allows comfort to the speaker while also providing insight as...