Olympic Lifter and Overcomer
Meghan Plambeck is a competitive Olympic lifter who lives with an autoimmune disease.
The Atlantic community may remember Meghan Plambeck as a 2014 AHS alumna, an all-around athlete, and an award-winning journalist.  But in her six years since graduation, Plambeck has pursued competitive Olympic-style lifting while overcoming Lupus, an autoimmune disease that has affected her neurological abilities. 
Plambeck's interest in lifting was sparked during her senior year at AHS. After incurring an injury while running cross country, she rehabilitated in the weight room. "I learned about Olympic lifting in high school when two of my friends started trying it out."
Olympic lifting is a style of lifting done in the Olympics. "Olympic lifting is more of a dynamic lift. First the snatch, and then the clean-and-jerk.}
In college, she took her curiosity to the next level and hired a lifting coach to help improve her technique.
"
Olympic lifting is more of a dynamic lift. First the snatch and then the clean and jerk."
— Meghan Plambeck
Plambeck has competed in competitions in Virginia, where she currently lives.
"You start by weighing in and signing paperwork two hours before the competition," Plambeck said. "You get three attempts per lift and a minute between each attempt." Competitors prefer to medal, but the goal is to lift the heaviest. "That's how you win," Plambeck said. 
Plambeck loves how "technical" Olympic lifting is. "Even top-level athletes can miss a lift that's 70 percent of their max if their form isn't spot on," Plambeck said.
Kenzie Hoffman
"
Women shouldn't be intimidated by the fact that it's such a male-dominant sport. Women can be strong too."
— Meghan Plambeck
Plambeck struggles with Lupus, an autoimmune disorder, but she never let it hold her back. "Lupus has affected my life in many ways, but it hasn't stopped me from living my best life," Plambeck said. Aside from lifting, Plambeck is a law student and spends her free time working as a nanny. "I could've graduated last December, but because of Lupus my doctor recommended that I hold off until my Lupus was under control," Plambeck said. "Lupus affects me neurologically. Sometimes everything gets fuzzy and confusing."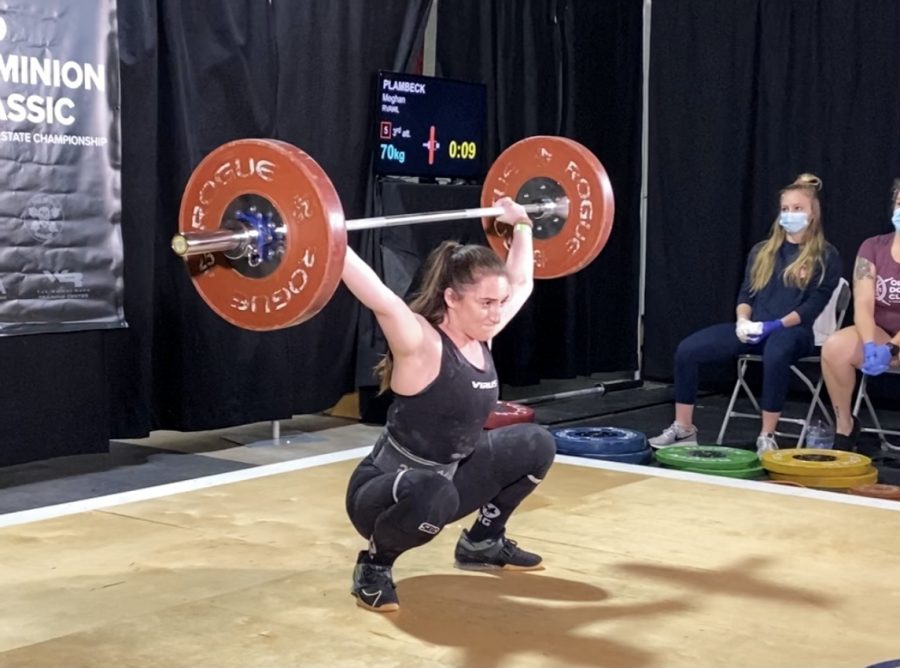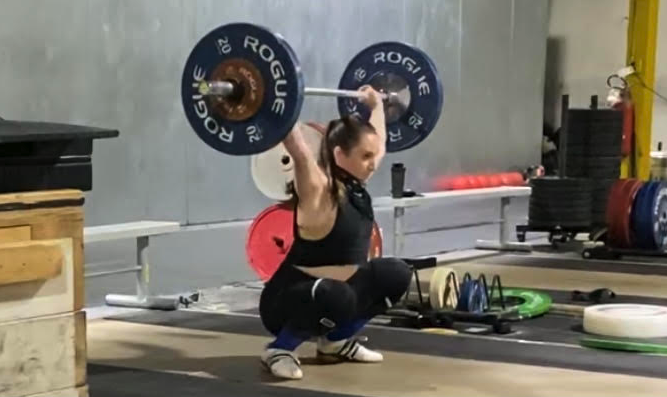 Learning to become a better lifter while managing her Lupus has been a trial and error process. "I went for two years with not knowing what was wrong, and when I would try to lift, I would pass out or get nauseous." Plambeck's health has improved from different medications, adjusting her lifestyle, better sleep schedule, and eating healthier. "You need to fuel your body when you're lifting as much as I do," Plambeck said.  
Plambeck's advice to give to women who want to lift is, "Women shouldn't be intimidated by the fact that it's such a male-dominant sport. Women can be strong too." 
Kenzie Hoffman