Served Straight from Trojan Diner 2020
Trojan Diner was served on Friday, Oct. 16 for faculty members.
Served to staff members that pre-signed up for a meal, the Foods II classes will serve Trojan Diner seven more times this semester. Due to COVID-19 restrictions there was no sit-in option, instead the students only offered meals to-go. "It's been kind of crazy," said Foods instructor Rebecca Wallace. The most recent Trojan Diner occurred on Friday, Oct. 16. Its menu consisted of Italian chicken, Caesar Salad, roasted Italian and parmesan potatoes, roasted carrots, bread, pumpkin cheese cake, and warm apple cider. The meal was prepared on the day of the event.
The class was given a week to prepare for the event. Monday was spent forming a grocery list and organizing what they wanted to do. On Tuesday the designated "head-chefs," decided on by the students, went shopping to purchase what's needed. The rest of the week was spent practicing and preparing the meal to ensure it's satisfactory. "I think it gets them involved in actually learning how to plan meals," said Wallace. Staff then walked in through the Foods class door at their pre-registered time, pay at the entrance, walk through a small hallway to the foods lab to pick up their meal, and then exit through the lab's doors.  
"
I think it gets them involved in actually learning how to plan meals."
— Rebecca Wallace
The entire operation starts when Food II students self-assign themselves into groups. Afterwards, each group makes two meal plans that then get sent off to the staff for a vote on which will be made. Staff members will then decide if they want to purchase a meal and what time they will pick it up on a google form. "Usually we can work with the times they give us," Wallace said.
Trojan Diner serves as a learning curve for students that may want to have a future in customer service, meal planning, food service, or maybe as a potential chef. Students also learn "what meshes well" in terms of food combinations. Money made from the event pools back into buying more ingredients for the class so that they can keep hosting the Diner. Wallace enjoys seeing how the students handle the event. She gets excited to see "if they can actually pull it off with minimal help from me."
About the Contributor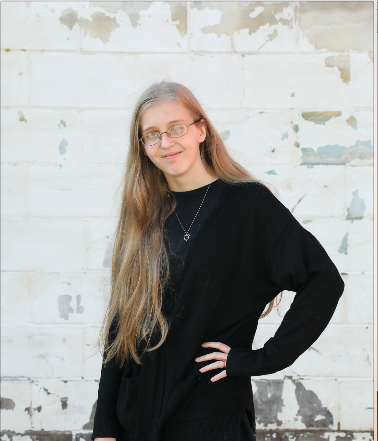 Ariel Clark, AHS Needle Editor
Fingers speedily race across a keyboard.  Words being put onto a document at a rate that allows comfort to the speaker while also providing insight as...