2020: The Year of the Trojans
AHS Trojans have made their mark during their winning season. This year, they are 4-1 and have high hopes for the rest of their season. Coach Mike McDermott said, "Their effort and level of competitiveness has been outstanding." Through the guidance of the senior football players and making football an extension of the classroom, the team feels more successful than ever.
"We've put more work in during the offseason, and have become more versatile on offense with the passing and running game," said sophomore Caden Andersen. Andersen feels that the Trojans have improved a lot on "all three sides of the ball offense, defense, and special terms."
"
Their effort and level of competitiveness has been outstanding."
— Coach Mike McDermott
Senior Korey Parrot said, "We have improved a lot this year from our first game because we have the whole team back and we have been playing with each other since 3rd-grade football, so no one is new." Parrot said the team is a senior dominant team this year, "which is really good because people aren't afraid to talk to one another." This year they have been "passing the ball recently instead of running it every play," which allows the team to feel more balanced.
McDermott said, "We've simplified things. When you simplify things in football it allows you to play faster." He said having 20 seniors out for football has been nice because "they are all great leaders." McDermott hopes that they will play well in the playoffs as well since every team makes the playoffs this year. McDermott's coaching has left an impact on the Trojans as well. Parrott said his coaches this year are "a lot more inspiring and a lot more cheerful" than the past years. This is "great for the team morale because the Trojan football team hasn't had a lot of cheering and motivation on the sideline these past years." 
About the Writer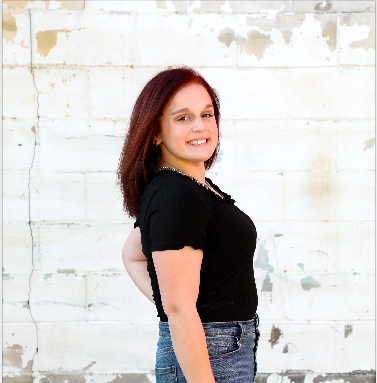 Taliya James, AHS Needle Editor
Taliya James is a junior at Atlantic High School. She is a member of the AHSneedle.com journalism team. James writes stories, completes interviews, does...