Having Different Political Opinions Than Your Parents — OPINION
Many students' political views can be shaped by their parents.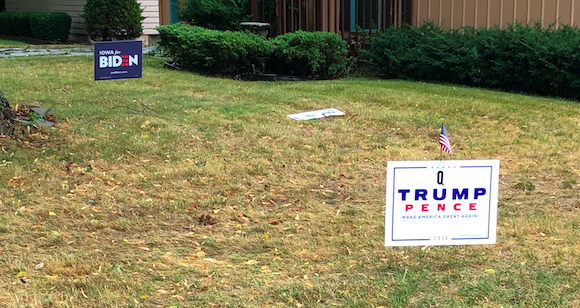 Like many students at the high school, I have recently been getting more into politics, especially with the upcoming election. And like some students, I have different opinions about politics than my parents.

I first started realizing what was happening with the government after the 2016 election. At first, I was sort of going off of what my family was saying and supporting. But the more and more I learn, the more my views sway from my parents. 
My parents are leaning towards the right, and I am leaning more towards the left. It's hard to be in an environment like that because it can become toxic really quickly. We don't really talk about politics anymore because it only ends in an argument. You have to be mature enough to realize that you have to respect other's opinions that are different from yours. 
After realizing that my thoughts don't match up to that of my parents, I started watching more stuff in the news. The sources that are always a go-to are The Washington Post, and The New York Times. They are factual and are for the most part neutral. Those two are a good starting point if you're wanting to get deeper into politics.
For the most part, my friends believe the same things I do. It shouldn't matter what differences you have, as long as you can get over that and see each other as people. I don't judge my friends for their beliefs, just as they don't judge me. I think it's so healthy to have the ability to see other's views. 
Freshman Carter Bengel has very similar views to his parents. His parents had a part in shaping his views, but it also had "a lot do do" with his friends. "I don't judge them for liking someone else," Bengel said. 
It is also okay to have conversations with others about their views as well. "We argue all the time, but it's fun and we're still friends the next day," he said. Bengel got into politics right before the 2016 election. He would watch videos on Facebook with his dad. "My dad told me how they work and what was going on," Bengel said. 
Whether or not you have the same political views as your parents, it's important to realize that your views could be shaped by your parents, or on your own. It's vital to learn and grow from the people around you.