SMITE-ing the Competition — Review
With Pantheons from all over the globe, the gods take to the stage and battle it out in this third-person multiplayer game.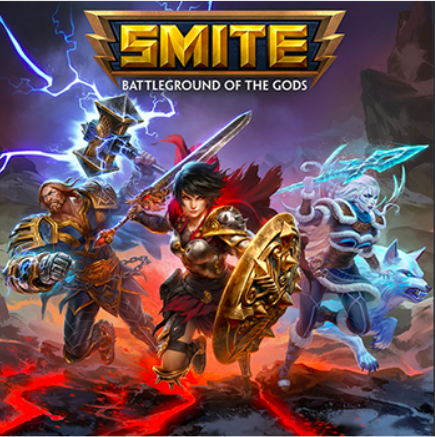 SMITE is a third-person MOBA (Multiplayer Online Battle Arena) made by Hi-Rez Studios. It's free for PlayStation 4, Xbox One, Nintendo Switch, and PC. SMITE consists of over 100 gods from various Pantheons such as Greek, Asian, Japanese, Norse, and Aztec. 
Each God comes with a unique design, move-set, and playstyle based on their mythological origins. For example; Zeus, one of the "starting" gods and has an appearance-based on his Greek statues and depictions, along with moves based around lightning and storms. Meanwhile, Khepri, the Egyptian God of the rising sun, is shaped like a beetle and uses moves that resemble rolling the sun across the map. With constant updates, balance changes, and new Gods being added every year, SMITE is great for fans of mythology and varied gameplay. SMITE even has lore about each God under their information, allowing players to learn about the origin of each God and what they do. 
I was first introduced to SMITE a couple of years back while exploring the Nintendo Store, and have played it on and off ever since. Being available on Switch and granting multiplayer without the need for an online subscription allows me to quickly hop on and play a few games whenever I need a distraction. Each mode grants a unique and interesting goal that allows me to adjust to what kind of game I'm striving to play. Still, I avidly try to avoid Conquest due to the highly competitive nature that this particular game mode brings about. High competition becomes a problem when everyone is a sore loser and blames everyone else for their problems. The sheer toxicity of people who take the game too seriously leaves a massive dark spot on the game and often pushes people away after a few plays. 
However, it has also given me new experiences that I'm glad to have. I love the MOBA genre and seeing one that's not only unique in the fact that it's 3rd person, but also the fact that it contains mythological figures from all over the world is a refreshing change of pace. Want to play as an angel? There's a God and skin for that. Want to play as an animal? Cerberus is a three-headed dog, and Jormungandr is a massive world-serpent. I find it to be intriguing that the game tries its best to model the gods on actual mythology. 
While it isn't my first for a videogame, I would definitely recommend it to anyone who is a fan of League of Legends or other MOBAs. It's free, doesn't require an online subscription, and has cosmetics to strive for as an overarching goal. Players who don't want to pay for currency can log in each day for a week and earn 50 gems which can be saved up for constant events and sales. I do have a qualm with buying to unlock a God but often find myself only using a handful of those choices anyways. Altogether, I would rate this game a solid 7/10, if I primarily focus on the gameplay aspects and not the community. 
About the Writer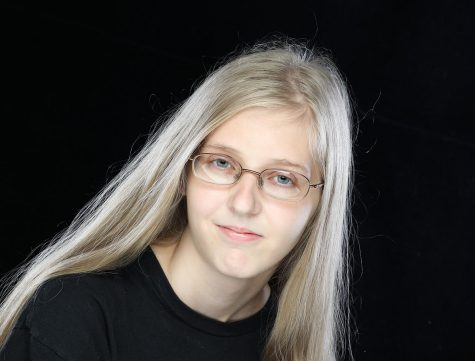 Ariel Clark, AHS Needle Editor
Ariel Clark is just one of the many journalism editors at Atlantic High School. She first joined the journalism team because she adored advisor Allison...