Varsity Volleyball Girls Sweep Tournament
The Varsity girls went to AHSTW and had a winning streak of 3-0.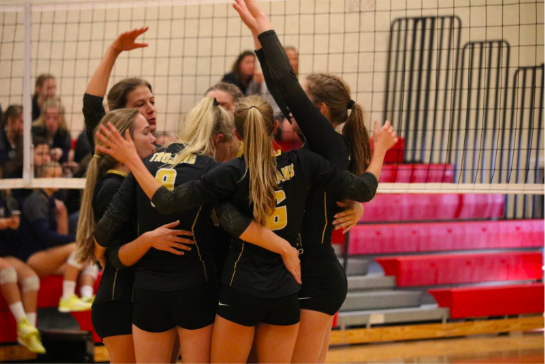 Last Saturday, the varsity volleyball girls went to AHSTW for a tournament where they had a 3-0 winning streak against Riverside, Thomas Jefferson, and Essex. Due to COVID, the players aren't allowed to change sides during games or high five the other team after the game is over. Some schools also require the players and spectators to wear masks. 
"Students should come to show their support for us because we have improved greatly and we are going to continue to improve and reach the goals we have for the season," Senior Haley Rasmussen said. One of the team's goals for the season is to finish in the middle of the conference. The goal is "very attainable," and something the players keep in their minds "every game and practice" they attend. "No matter what the circumstances are, our team will come out each night to have fun and work hard," Rasmussen said. 
The girls have another tournament tomorrow, and a home tournament coming up Saturday.