"Infinitely Ordinary" — Review
Excitement fills fans as the Wrecks release their debut album.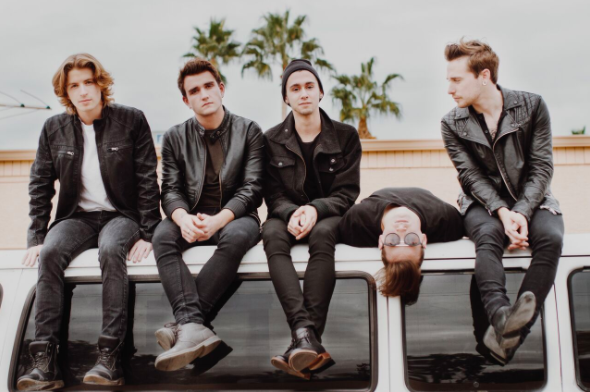 During quarantine, the Wrecks finally released the album they have been promising fans for some time now. On Friday, May 1, they released their debut album called "Infinitely Ordinary." The songs on the album include "Freaking Out," "Feels So Nice," "Out Of Style," "F*** Somebody," "Four," "We All Get Lonely," "This Life I Have," and the title track "Infinitely Ordinary." 
"This Life I Have" is probably my favorite song on the album. The song is closely followed on my list by "Feels So Nice" and the title track "Infinitely Ordinary," but every song on the album is fantastic and unique to their sound.
In an interview with Billboard, frontman Nick Anderson said, "The structure is whack: there is no chorus and the lyrics are like a stream-of-consciousness college slam poetry," about "This Life I Have." I love this song because it's pretty much just Anderson screaming about his "insecurities and depression" and he did an amazing job of putting them into words to scream out. 
"Feels So Nice" was inspired by an ad Anderson saw before going into the recording studio in the summer of 2018. This song was only recorded once and the lyrics were never written down because once they got the instruments done, Anderson knew exactly what he was going to sing about. This song was the first one I listened to on the album and I loved it from the first chords.
"Infinitely Ordinary" is the title track and was a last-minute addition to the album. They scrapped a song they had doubts about in order to find room for the song. Anderson said, "It also felt like the perfect way to end the album, because that's what we want to leave listeners with when it's over–an infinite feeling in an ordinary life." This song is nothing but good vibes and I highly encourage listening to this song. 
I would classify the Wrecks as an indie rock band and I highly recommend their music.