DC's New Addition: "Birds of Prey" — REVIEW
Harley Quinn is featured in another film, this time as the main character.
"Birds of Prey" is the newest addition to the movie universe of DC. I'm not entirely sure how it fits into the universe because of all the changes to the cast and other movie editions, like 2019's "Joker." There might be a few spoilers ahead, just a fair warning.
"Birds of Prey and the Fantabulous Emancipation of One Harley Quinn" is a spin-off of 2016's "Suicide Squad." It follows Harley Quinn after the Joker breaks up with her and how she finally finds herself. Well, as much as a crazy psychiatrist can find herself. 
This movie has five main characters. Harley Quinn–played by the versatile Margot Robbie–is pretty much hated by everyone and I can understand why. Renee Montoya–played by the fiery Rosie Perez–is the cop who was trying to help clean up Gotham City but having a very difficult time doing so while being a part of the Gotham City police force. Black Canary–brought to life by the child actress Jurnee Smollett-Bell–is a singer at Roman's night club. Roman is a psychopath and played by Ewan McGregor. Cassandra Cain–portrayed by the ambitious Ella Jay Bosco–is a pickpocket who lives next to the Black Canary.
Roman is a very interesting character. I really dislike him. Roman is the son of the wealthiest man in town, which basically means he can do whatever he wants, whether it's killing people or running a red light. Roman was the main antagonist of the film. He is so bipolar. It is actually really annoying because this guy goes back and forth between different emotions and their consequences. To top it all off, Roman is a germaphobe.
I really enjoyed this movie. It was more comedic than "Joker" and darker than "Shazam." It still had that entertaining quality that movies need. I am really curious as to what this means for Joaquin Phoenix's future in the DC universe.
About the Writer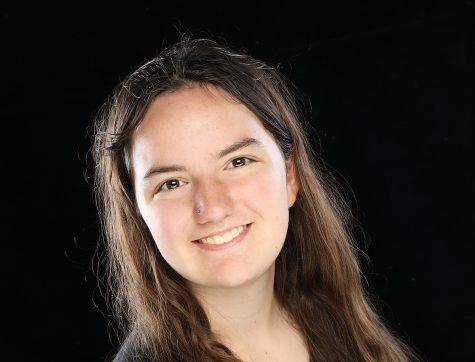 Grace Clay, AHS Needle Editor
Grace Clay is an editor on the AHS Needle journalism team. Clay mainly writes reviews, but this year she has "branched" out and begun writing cross...