Caucus Season Kicks Off in Iowa Tonight
AHS will host the Democratic caucus, while five other locations around town will hold the Republican caucus.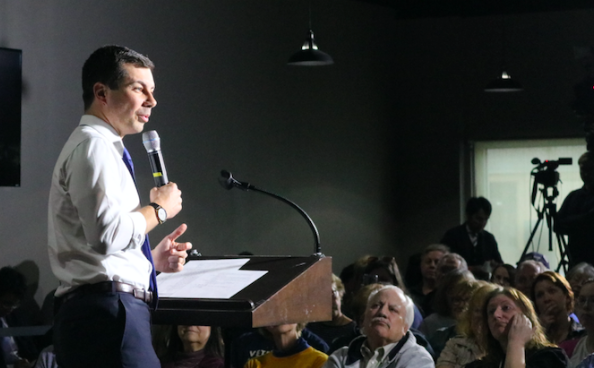 The United States looks to Iowa on Monday, Feb. 3, as the nation's first caucus kicks off. As the Iowa caucus is the first in the country, it sets an example for other states. A caucus is when voters from all 1,774 Iowa voting precincts meet to elect delegates to the county conventions. Caucus-goers also can declare their presidential preference amongst those on the ticket. In the long run, the state party convention chooses representatives to go to the national party convention, where a presidential nominee is chosen. The process is similar for both Democratic and Republican candidates.
There are still quite a few candidates that are running. Republicans William Weld and Joe Walsh are both running up against current President Donald Trump. 
Weld is the former governor of Massachusetts. He held the office from 1991 to 1997. He announced his challenge against Trump for the nomination on Monday, April 15, 2019. "It is time for patriotic men and women across our great nation to stand and plant a flag. It is time to return to the principles of Lincoln–equality, dignity, and opportunity for all," Weld said. 
Walsh is a former Congressman and a conservative talk show host. He served one term in the House of Representatives, voicing his opinion for the state of Illinois. Walsh took to Twitter to say, "Friends, I'm in. We can't take four more years of Donald Trump. And that's why I'm running for President."
On the Democratic side, there are a total of 11 candidates running for a chance to become president. The top four are Former Mayor Pete Buttigieg, Senator Elizabeth Warren, Former Vice President Joe Biden, and Senator Bernie Sanders. In the latest Iowa poll, Sanders is up half a percent on Biden. 
Buttigieg announced his running on Wednesday, Jan. 23, 2019, with a video on Twitter. He said, "It's time to walk away from the politics of the past and towards something totally different."
Warren was the first major candidate to announce she was forming an exploratory committee on Monday, Dec. 31, 2018. "Every person in America should be able to work hard, play by the same set of rules, and take care of themselves and the people they love," she wrote on Twitter in a post accompanied by a video. "That's what I'm fighting for, and that's why I'm launching an exploratory committee for president," Warren said.
Biden announced his running on Thursday, April 25, 2019, with a video posted on social media. "America is at stake, that's why today I'm announcing my candidacy for President of the United States," Biden said in the video. 
Sanders, who finished second in the 2016 primaries announced his return to running in an exclusive interview with CBS on Tuesday, Feb. 19, 2019. "We are gonna also launch what I think is unprecedented in modern American history and that is a grassroots movement, John. To lay the groundwork for transforming the economic and political life of this country," Sanders said. 
"
Caucusing provides a really unique opportunity for us to choose who's going to represent the major parties in the national election.
— Government teacher Henry Hallgren
Government teacher Henry Hallgren is giving out extra credit to his government students for going to caucus. "I think in Iowa in particular caucusing provides a really unique opportunity for us to choose who's going to represent the major parties in the national election," Hallgren said. 
Atlantic's Democrats, regardless of what ward they live in, will meet at the Atlantic High School on Monday, Feb. 3. Atlantic's Republicans are split up into five different caucus sites, depending on their ward of residence. Those that live in the first ward will meet at the Atlantic Elks Lodge at 411 Walnut St. Second-ward residents will caucus at the Atlantic Armory, located at 201 Poplar St. The Atlantic Public Library, located at 507 Poplar St., will host the third-ward Republicans. Fourth-ward dwellers will connect at the Zion Lutheran Church at 811 Oak St, and fifth-ward residents will converge at the Heritage House, located at 1200 Brookridge Cir.
Doors open in all locations at 6 p.m., with caucus talk starting at 7 p.m. The hour before is used to register any last minute caucus-goers with their respective party.
Leave a Comment
About the Contributors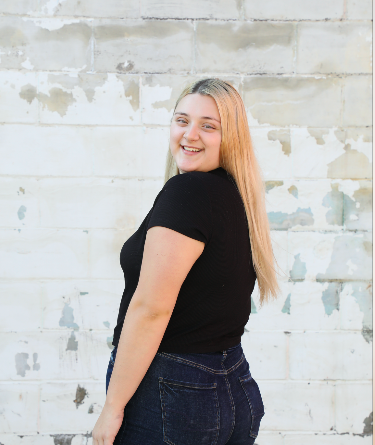 Camryn Church, AHS Needle Editor
Senior Camryn Church is an editor for AHSneedle.com. "I really enjoyed having Berryhill as an English teacher, and she recommended joining journalism...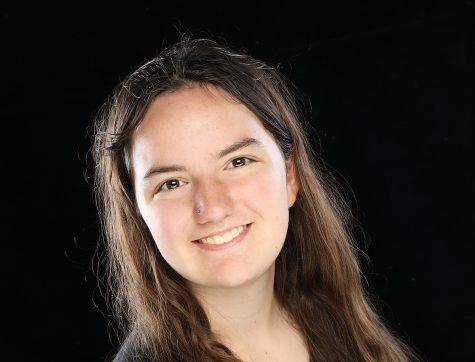 Grace Clay, AHS Needle Editor
Grace Clay is an editor on the AHS Needle journalism team. Clay mainly writes reviews, but this year she has "branched" out and begun writing cross...