New Year, New AOs
Crocheting and string art are among some of the new clubs at AHS.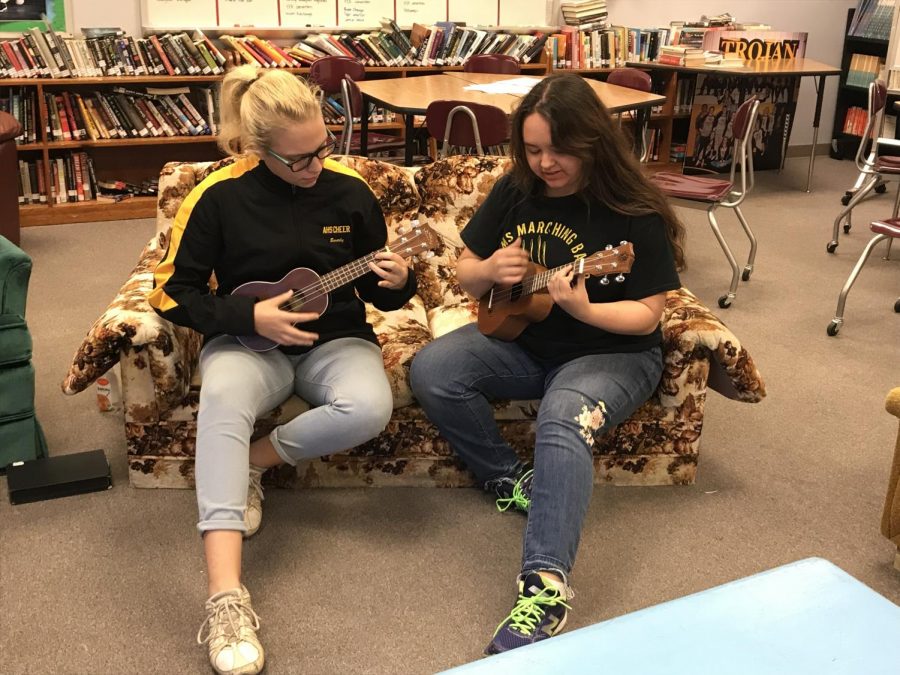 Band, choir, sports, and journalism are often considered some of the only semi-out of school activities someone can get involved in. However, with the introduction of AO, clubs have become a lot easier to set up and host. Students no longer have to come in after school if they want to form a gathering, and instead can ask for a teacher's assistance in setting up time between second and third period. This has allowed AOs such as True Crime and Creative Writing to flourish, as well as the introduction of other crafts.
For example, Taylor Williams hosts a Crocteching AO every Tuesday. Students are currently "working on basic chains and single crocheting stitching." The idea originated from William's obsession with crocheting that originated around the end of June. She hopes students that attend are able to pick up the craft and learn "a fun craft that isn't super common." Previously her works have consisted of hats, blankets and ear warmers. Her current project is a sweater.
Another smaller AO club is Randall Simpson's Crossword puzzles. Like Crocheting, it's assigned every Tuesday and has students work on the Monday New York Times crossword. He demands his students work in pen "because that's the only way you can do a crossword puzzle." Simpson's hope is for the members to improve enough that they can move on down the week, eventually reaching the Friday or Saturday New York Times crossword puzzle. "But really what I want them to do is have fun," he said, "Because words and language and puns." Currently he works on the Monday puzzle for speed, and likes to try the Sunday puzzle to see if it can even be done.
Meanwhile, Lisa Sonntag is also working on forming a club. Just starting out, String Art consists of "applying geometry concepts to a fun craft." The club is hosted every Friday for the first quarter. "I really appreciate having the time built in the school day to be able to work with students whether it be on math topics or homework completion, but sometimes it's nice to be able to do something else." Currently the members have only looked at images of what they wish to create, whether it's for themselves or as a gift. "I wanted to be able to work with students on something that is "geometry" related but yet kids can find fun and interesting."
Allison Berryhill, hostess of the famed Creative Writing AO, has also started to work towards a Juggling and Ukulele AO. The idea originated because "I had freshman last year who I knew played the ukulele and I've always been curious about musical instruments." Her love for instruments doesn't depend solely on ukuleles, though. In fact, she also owns and plays an accordion. "I want them to understand that learning can be joyful and it's okay to make mistakes." Berryhill also allows students to come in to juggle during this time, since only a handful of students attend each. Her determination only grows stronger as several of the freshman also play the ukulele. 
With the school year under way, more and more enrichment AOs continue to pop up. Who knows what might develop in the second quarter?
About the Contributors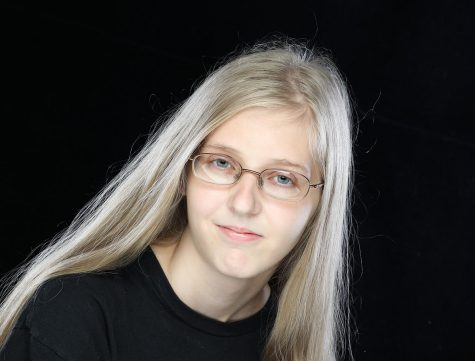 Ariel Clark, AHS Needle Editor
Ariel Clark is just one of the many journalism editors at Atlantic High School. She first joined the journalism team because she adored advisor Allison...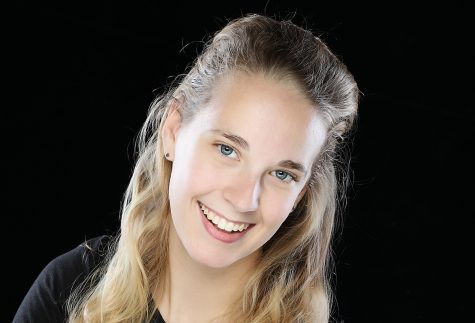 Hana Holtz, AHS Needle Editor in Chief
Hana Holtz, the lead editor of AHS Needle, assigns and edits stories for the school website. Holtz is the lead editor with 86 stories in total, the most...