Trojan Football Starts Season With a Victory
Trojans deal Eagles a loss in week one of the high school football season.
The 2019 Atlantic Trojans football season kicked off on Friday night, as the Trojans opened up the season at home against the Saydel Eagles. The Trojans were looking to get off to a great start. They did just that, as Tyler Moen returned the opening kickoff for a touchdown. However, it was called back due to a penalty. That didn't stop the Trojans. On the very first play from scrimmage, the Trojans handed the ball to Tyler Moen. He rushed for an 89-yard touchdown on the first play of the game.
After the touchdown, the Eagles got the ball, and had to punt. After the Trojans got the ball back, Tyler Moen struck again. He rushed for a 60-yard touchdown. On Saydel's second drive, they fumbled the ball. Collin Mullenix recovered it. On this drive, Garrett McLaren threw a touchdown pass to Collin Mullenix. This would make the score 21-0. On Saydel's next drive, Tyler Moen scored on a pick six. This made the score 28-0 in the first quarter. The Trojans would play their JV players for the rest of the first half.
The varsity would get one drive in the second half. Tyler Moen ran for a 23-yard touchdown. After that drive, the Trojans went with their JV players the rest of the way. The Trojans would finish the game with 49 points, while the Eagles finished with 13. Tyler Moen scored five touchdowns in the game.
The Trojans have a lot to improve on for next week, as the take on the Creston Panthers. This will be the Trojans' first test on the road. Kickoff is scheduled for 7 p.m.
About the Contributors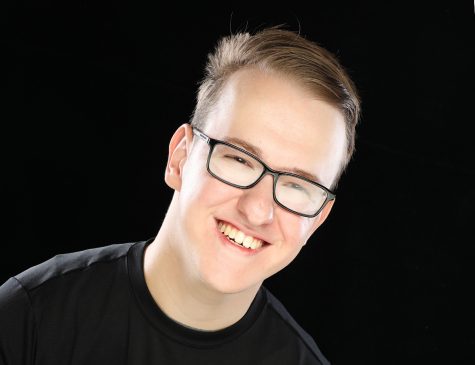 Connor Church, AHS Needle Editor
Connor (Churchy) Church, is a senior at Atlantic Highschool. He said he got into journalism from "people telling (him) to get into it to write the sports...
Makynzie Steffens, Yearbook Editor
Junior Makynzie Steffens is a photo editor for all of the journalism programs at AHS. Steffens earned her journalism letter at the beginning of her junior...