Trojan Girls' Soccer Plays St. Albert and Harlan
Girls' soccer is defeated by St. Albert's but triumph against Harlan.
Swoosh! That's the sound of the ball that went into the net for the second time during the St. Albert's game on Tuesday, April 23. The girls fell to St. Albert's 9-3 but this was the first time in school history that they had scored more than one goal on the Catholic team.
On Friday, April 26, the team played against Harlan and won with a score of 4-0. At halftime, the score was 2-0 in favor of Atlantic. The first goal was scored by junior Kayla Mauk with no assist, and the second goal was scored sophomore Tatum Grubbs with an assist by senior Alyssa Ginther. In the second half, the third goal was scored by Ginther with an assist by junior McKenzie Waters, and the final goal was also scored by Ginther with an assist by junior Emma Templeton. Ginther also broke the school record for most goals. This was their second win of the season.
Their next game will be Tuesday, April 30 against AHSTW at home.
About the Writer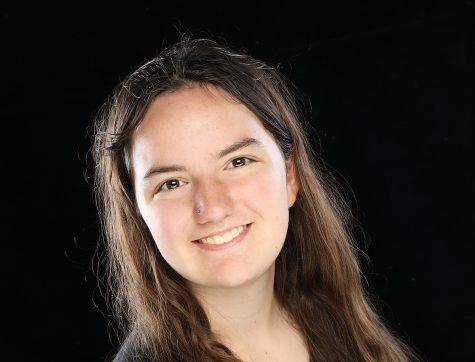 Grace Clay, AHS Needle Editor
Grace Clay is an editor on the AHS Needle journalism team. Clay mainly writes reviews, but this year she has "branched" out and begun writing cross...